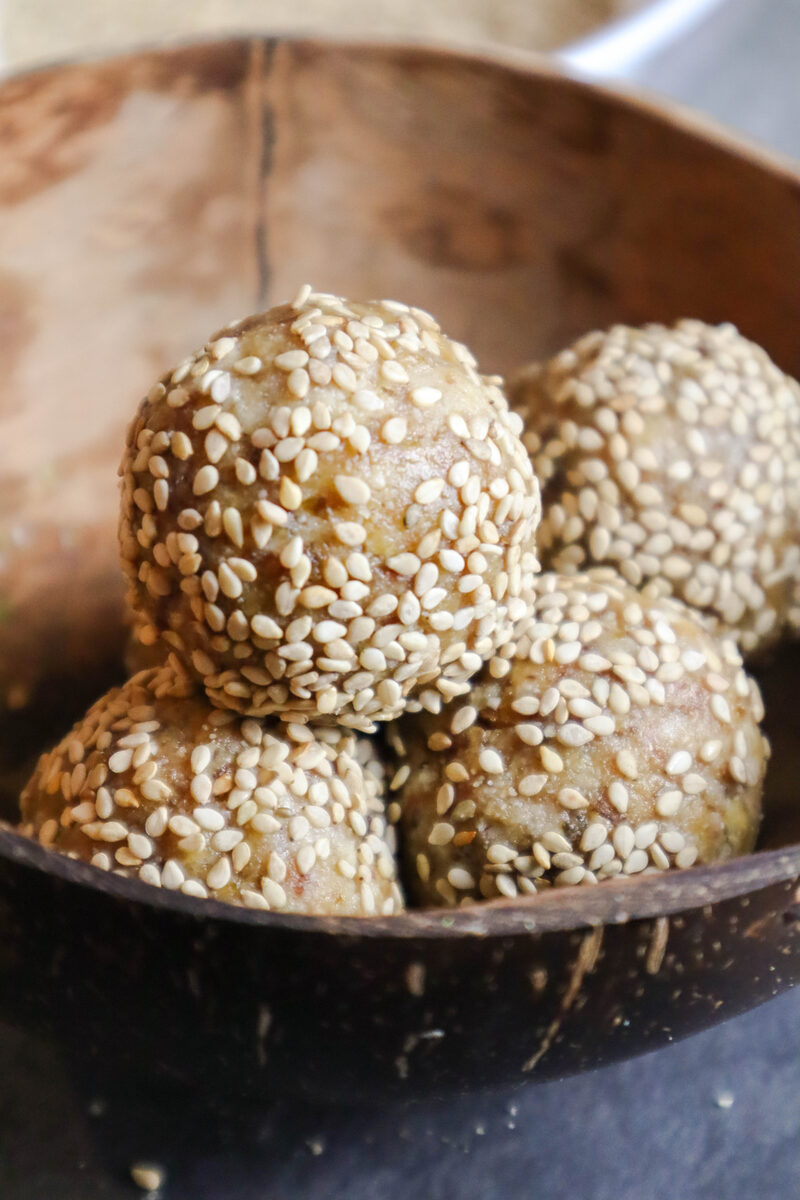 Sesame Energy Balls Recipe
By Peanut Palate
Ingredients
⅓ cup Medjool dates pitted
½ cup almond flour
2 tbsp tahini
¼ tsp vanilla extract
pinch pink salt
additional white sesame seeds for coating
Instructions
1Fill a small bowl with the additional sesame seeds. Each ball will be rolled in these at the end.
2Now add all ingredients, except the sesame seeds for rolling, into a food processor.
3Blend until a sticky dough forms. If using a blender, you may have to stop and scrape down the sides occasionally as it isn't as wide as a food processor cup.
4Remove the dough from the food processor and shape into 5 small balls.
5Roll each ball in the bowl of sesame seeds, as shown in the video.
6Enjoy!
View Full Recipe
Top Vegan Recipe Resources
🥑