Recipes

No Bake Chocolate Coconut Macaroon Tarts Recipe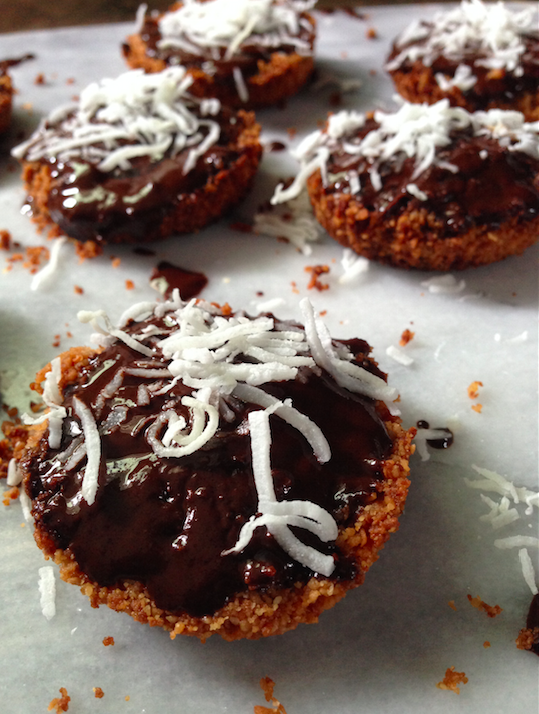 No Bake Chocolate Coconut Macaroon Tarts Recipe Recipe
By Peanut Palate
Ingredients
For the Base
3 cups sweetened shredded coconut
1 tbsp refined coconut oil
2 tbsp pure maple syrup
¼ tsp vanilla extract
For the Chocolate Filling
6 tbsp vegan dark chocolate chips
1 tsp refined coconut oil
2 tsp pure maple syrup
For the Coconut Topping
¼ cup sweetened shredded coconut
Instructions
1Blend the first four ingredients until they form a crust mixture. Press the mixture down into 8 mini cupcake liners.
2Put this in the freezer for 20 minutes.
3In the meantime, add the the dark chocolate, oil, and maple syrup in a small saucepan over low heat.
4Remove the tart base from the freezer, and pour the melted chocolate over top of the coconut mixture.
5Top with the shredded coconut.
6Refrigerate for an hour to set the filling.
7After an hour, remove from the refrigerator and enjoy!
View Full Recipe
Top Vegan Recipe Resources
🥑