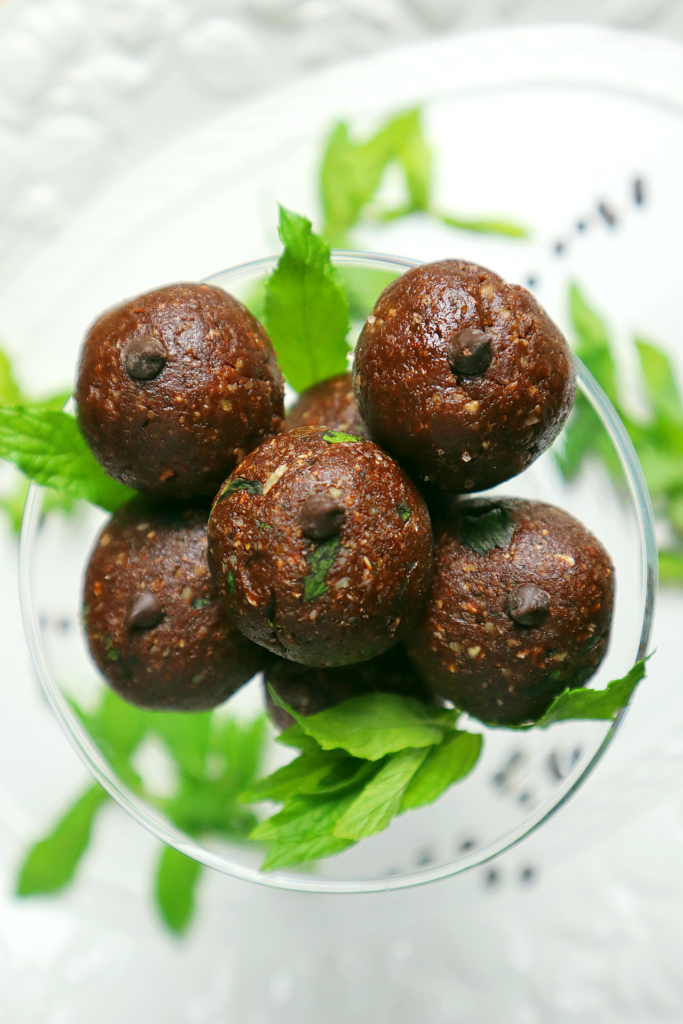 Mint Chocolate Bites Recipe
By Peanut Palate
Ingredients
½ cup soft, pitted dates
3 tbsp cocoa powder
⅛ tsp vanilla extract
3 tbsp mint leaves or a pinch of peppermint extract – it won't have flecks of green like in the pictures though.
⅓ cup dry oats
2 tbsp almonds
2 tbsp liquid sweetener (eg. 100% pure maple syrup)
⅓ cup raw walnuts
Pinch salt
Mini vegan chocolate chips or raw cocoa nibs optional, for rolling
Instructions
1Blend together all ingredients until a dough forms (it should be easy to roll and not falling apart).
2Roll into 8 balls.
3Store in an airtight container, either in the fridge or at room temperature.
View Full Recipe
Top Vegan Recipe Resources
🥑