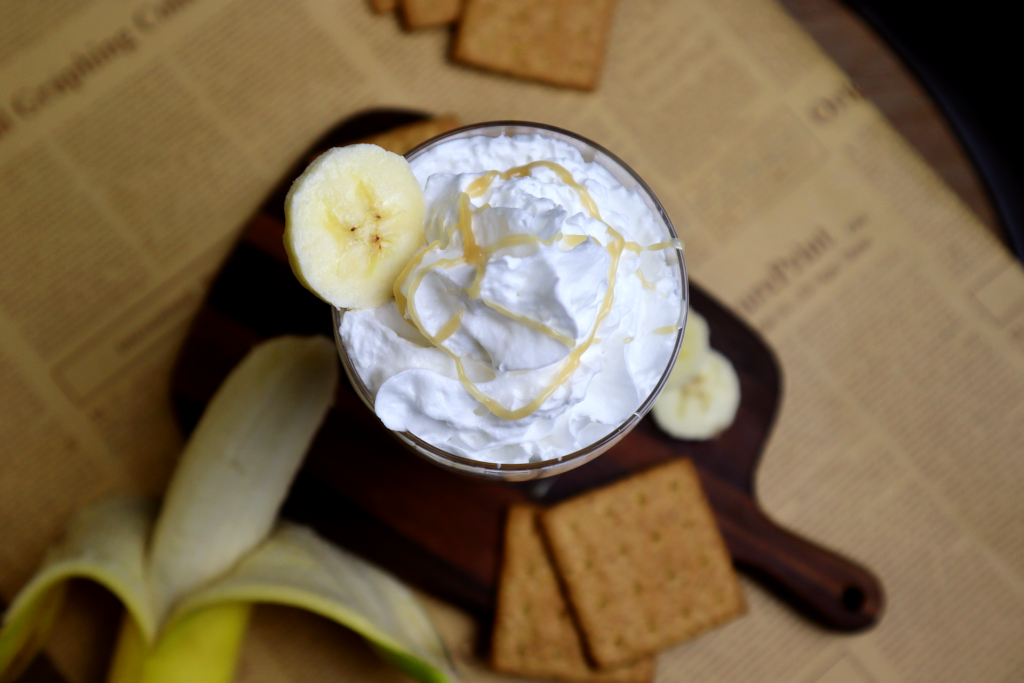 Banoffee Pie Parfait Recipe
By Peanut Palate
Ingredients
For the Crust
3 tbsp graham cracker crumbs
2 tsp vegan butter, melted sub: unrefined coconut oil, not virgin/extra virgin though
scant 2 tsp coconut sugar sub: brown sugar
For the Caramel
6 tbsp canned coconut milk
2½ tbsp coconut sugar sub: brown sugar
Pinch salt
Pinch vanilla extract
For the Banana
½ fresh banana, sliced
For the Whipped Cream
Vegan whipped cream Find the coconut vegan whipped cream I used at https://www.gaylea.com/products/whipped-cream/
Instructions
1Mix together the crust ingredients in a small plate. Once it is all mixed together well, press it down into the bottom of a cup to form the crust.
2Heat up the caramel ingredients in a stovetop pan over medium-high heat. Keep mixing every few seconds, and allow the mixture to boil. Once boiling, turn the heat to low.
3Let it simmer on low. Keep stirring every minute. Once the caramel has been simmering for 25 minutes (you should notice that it thickens and the liquid reduces), turn off the heat and let it sit for another 15-20 minutes. It will thicken as it cools.
4If you want a cold parfait, refrigerate the caramel for a few hours. It will get even thicker as it sits in the fridge too. Otherwise, you can use it right away. When you are ready to use, layer 3 tbsp of the caramel on top of the crust, and save a little extra for topping.
5Layer the bananas on top of the caramel. Lastly, add the whipped cream on top.
6Drizzle with the remaining caramel mixture. Serve right away.
View Full Recipe
Top Vegan Recipe Resources
🥑