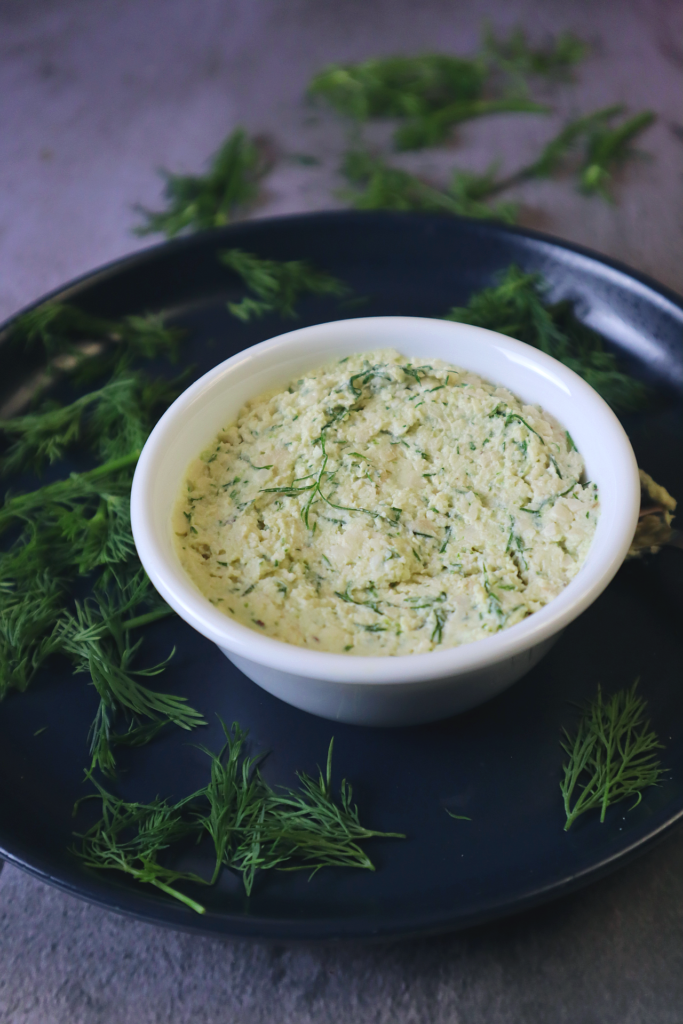 Dill Cream Cheese Recipe
By Peanut Palate
🔪Prep Time: 30 mins
👩‍🍳Cook Time: 5 mins
Ingredients
⅔ cup raw, boiled cashews measured after boiling
¼ tsp salt I prefer pink salt
1 tbsp lemon juice
1 tbsp apple cider vineger
2 tbsp fresh dill
Instructions
1Take about 2/3 cup raw cashews, and add them to a pot of boiling water. Let them sit in boiling water over medium-low heat on the stovetop for 30 minutes. Once they are soft after the 30 minutes, measure 2/3 cup of cashews (the cashews expand after boiling) to use in the recipe. You can refrigerate the rest for use at a later time.
2Add the cashews and all other ingredients into a blender until it forms a cream cheese-like texture.
3Pour into a container and keep it refrigerated. Replace in savory recipes for cream cheese!
View Full Recipe
Top Vegan Recipe Resources
🥑