Recipes

3-Ingredient Vegan Peanut Butter Cookies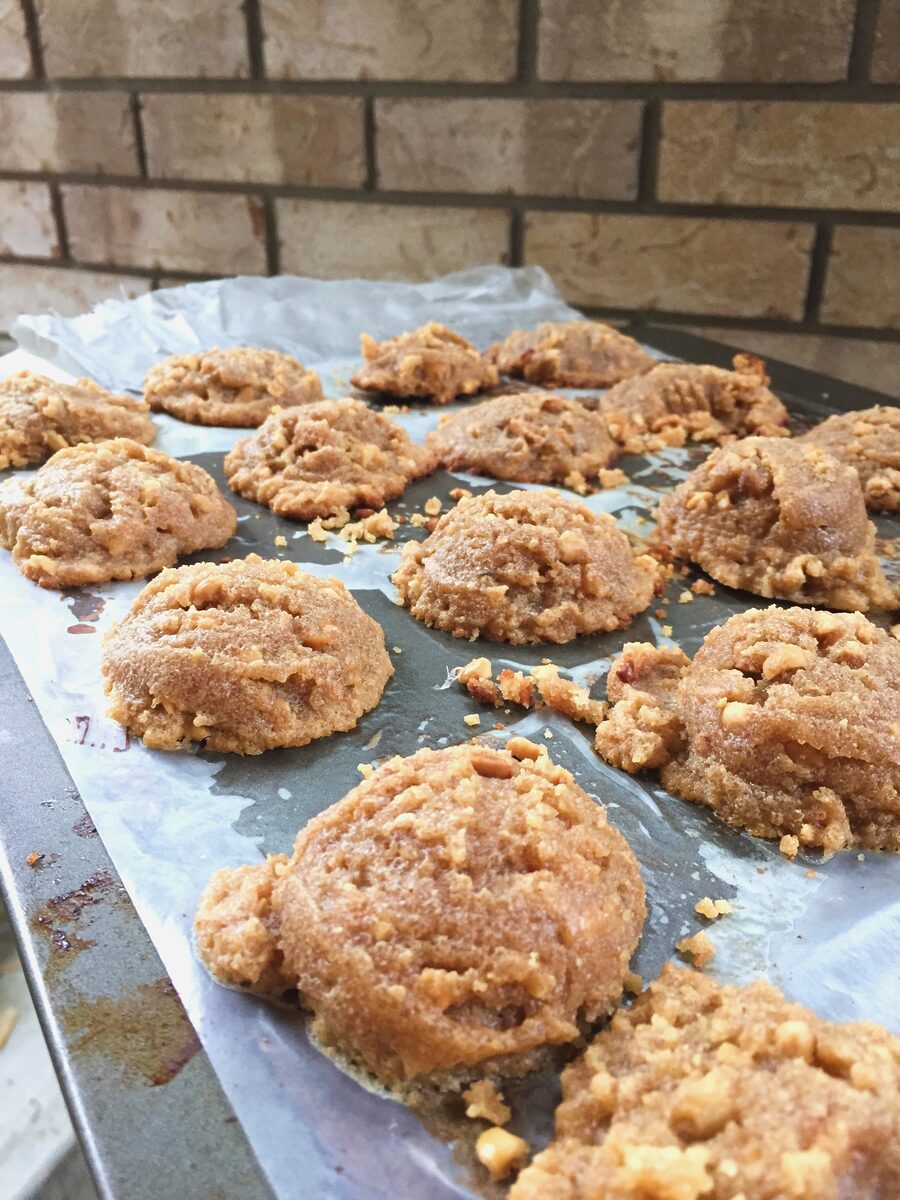 3-Ingredient Vegan Peanut Butter Cookies Recipe
By Peanut Palate
🔪Prep Time: 10 mins
👩‍🍳Cook Time: 10 mins
Ingredients
1 cup natural peanut butter
1 cup coconut sugar
1 tbsp flaxmeal
3 tbsp room temperature water
Instructions
1Preheat the oven to 350 degrees F.
2Mix the flaxmeal and water together in a small bowl. Set aside from 20 minutes to form the flax egg substitute.
3Once this is ready, then in a large mixing bowl cream together the peanut butter, coconut sugar and flax meal mixture with a stand mixer, electric mixer or by hand with a whisk until smooth.
4Place parchment paper on a baking tray and shape the cookies into 14 balls of dough.
5Bake for 10 minutes.
6Take the cookies out of the oven and place them on a cooling rack for 15 minutes (they continue to bake even after they come out of the oven).
7Enjoy!
View Full Recipe
Top Vegan Recipe Resources
🥑