Recipes

Viral Tiktok Air Fryer Pasta Chips (With Vegan Parmesan)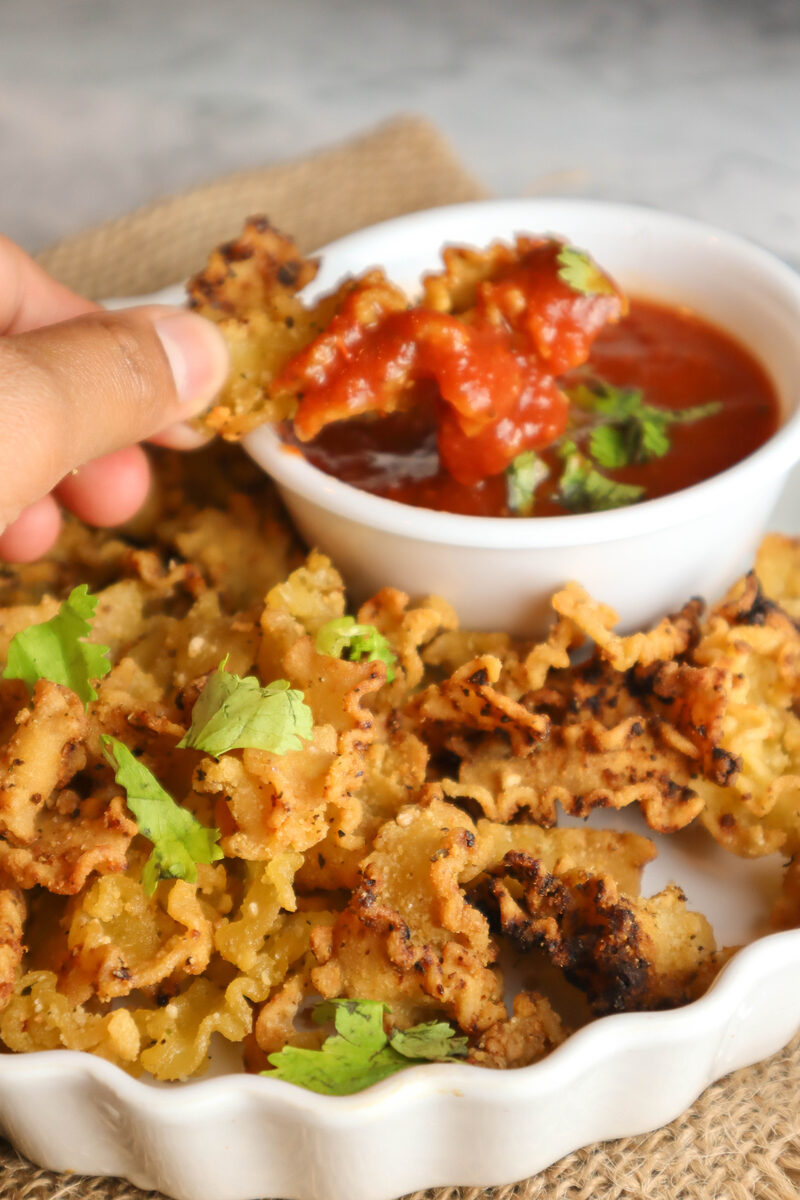 Viral Tiktok Air Fryer Pasta Chips (With Vegan Parmesan) Recipe
By Peanut Palate
Ingredients
For the Pasta
2 cups dry gluten-free pasta of choice
3 tbsp extra-virgin olive oil
2 tsp Italian seasoning mix
pink salt as needed
For the Vegan Parmesan
3 tbsp raw cashews
2¼ tsp nutritional yeast
2 pinches pink salt
Instructions
1Measure out the two cups for the dry pasta of choice. Bring a large pot of salted water to a boil. Then cook the pasta according to package directions.
2Once the pasta has been cooked, drain it of excess water.
3In a large bowl, coat the pasta with the oil, Italian seasoning and pink salt. Make sure the pasta pieces are all covered with the mixture.
4Place the coated pasta in a single layer in an air fryer basket. Make sure not to overcrowd it. It may need more than one cycle depending on the size of the tray.
5Air fry at 350 degrees F for 6 minutes. Stop the air fryer, shake the pasta around, and then air fry for another 6 minutes. Cook times may vary depending on the air fryer, so keep an eye on it past the 10 minute mark. Once it begins to get golden brown, it should be done.
6While this is air frying, add the vegan parmesan ingredients to a spice grinder. Grind them up until a consistency similar to parmesan cheese is formed.
7Once the air fryer is complete, add the seasoned pasta chips to a bowl and coat with the parmesan cheese, making sure it evenly coats the pasta.
8Dip the chips into your favorite dipping sauce. Enjoy the chips while they're hot!
View Full Recipe
Top Vegan Recipe Resources
🥑