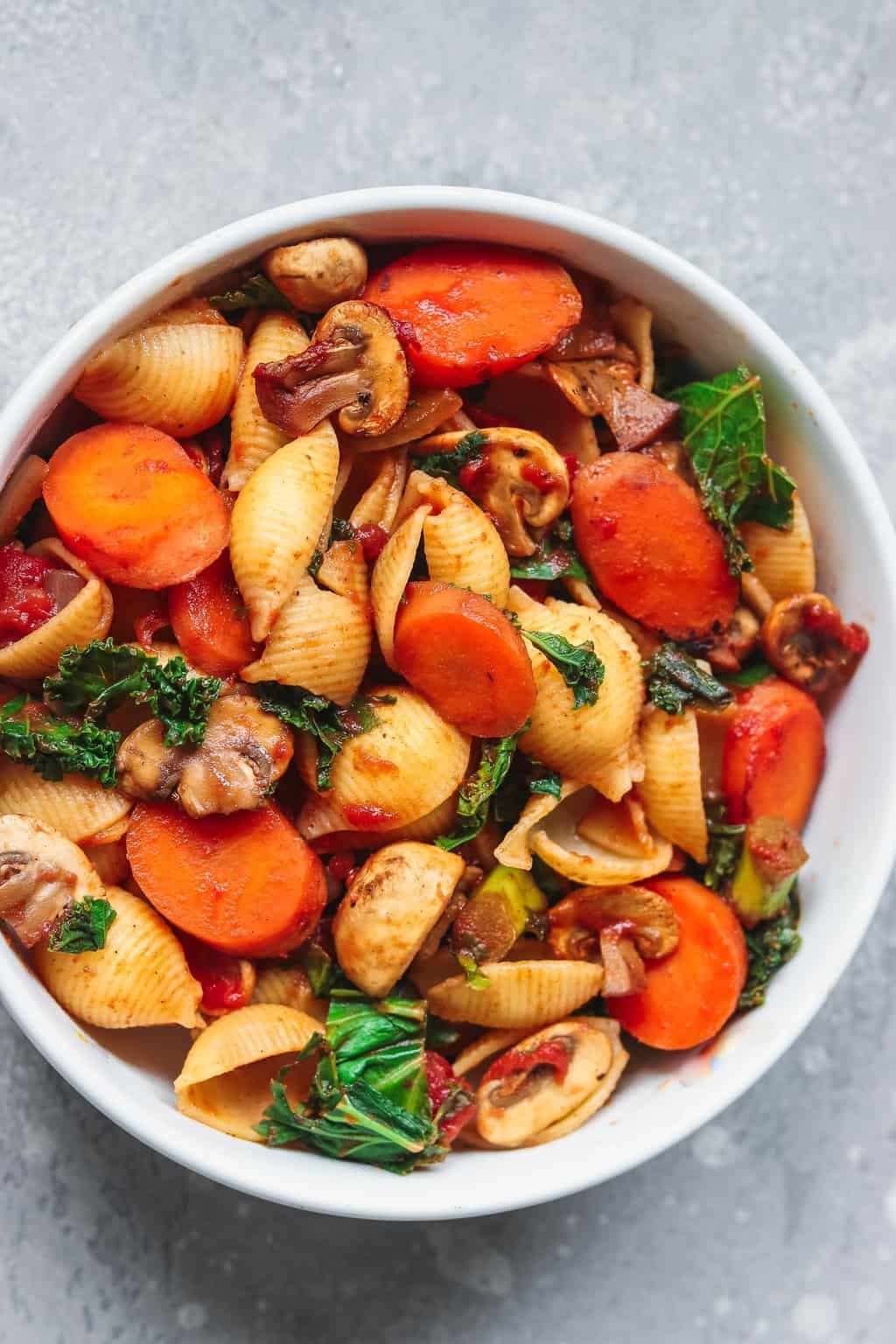 Vegan Vegetable And Mushroom Pasta Recipe
By Earth of Maria
Ingredients
8 oz gluten-free pasta
1 medium onion, chopped
2 medium carrots, peeled and chopped
5 oz mushrooms, chopped
2 cups kale, de-stemmed and chopped
2 tbsp tomato paste
1/2 can chopped tomatoes
1/4 cup plantbased milk
1 tsp cumin
1/2 tsp smoked paprika
1/2 tsp garlic granules
Salt and pepper, to taste
Instructions
1Start by cooking pasta according to packaging instructions.
2Add the onion, carrots and mushrooms to a non-stick frying pan and cook for around 5 minutes, until softened.
3Add in kale, tomato paste, chopped tomatoes, plant based milk, cumin, smoked paprika and garlic granules. Season to taste with salt and pepper and stir over a medium heat for a further 5 minutes.
4Once the pasta is al dente, drain and rinse it and stir it into the sauce, continuing to stir until the pasta is well-coated. Serve immediately or leave in the fridge for up to three days.
View Full Recipe
Top Vegan Recipe Resources
🥑