Recipes

Vegan Keto Ice Cream Recipe (Chocolate Sorbet)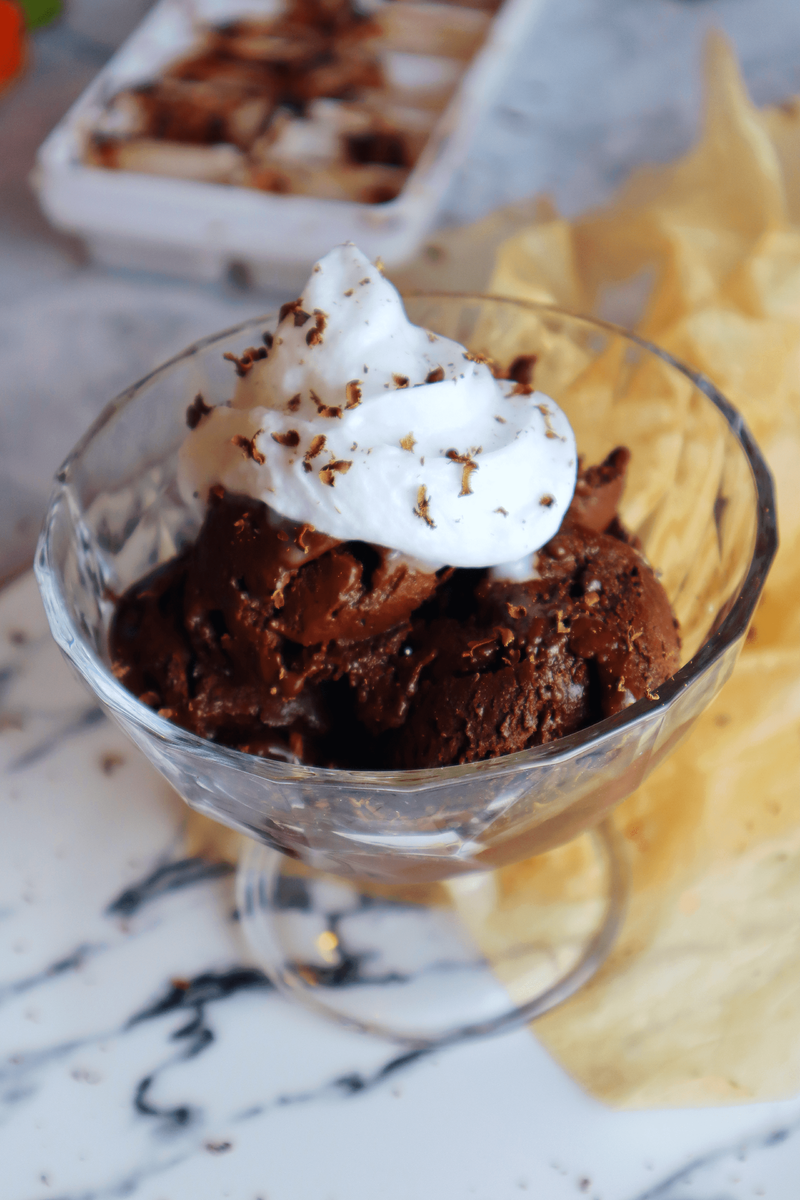 Vegan Keto Ice Cream Recipe (Chocolate Sorbet) Recipe
By Peanut Palate
🔪Prep Time: 15 mins
👩‍🍳Cook Time: 15 mins
Ingredients
2¼ cups water
1 cup coconut sugar
¾ cup cocoa powder dutch-processed if possible
Pinch salt
½ cup vegan dark chocolate chips For a sweeter ice cream, use semisweet chocolate and add half the amount of maple syrup to start. Then increase the maple syrup as desired after
½ tsp vanilla extract or a freshly scraped vanilla bean
¼ cup pure maple syrup
8 tsp cornstarch
Instructions
1In a saucepan over medium heat, whisk together 1.5 cups of water, cocoa powder, sugar and salt. Let it boil while constantly stirring. Once boiling, whisk for 30 seconds and turn off.
2Remove from heat and stir in the dark (or semisweet) chocolate. Then whisk in the vanilla and the remaining water, maple syrup and cornstarch. Make sure there are no clumps. If you used semisweet chocolate instead of dark, start with half the amount of maple syrup, and add more as desired at the end – otherwise, it may end up being too sweet.
3Put the ice cream mixture into the fridge to chill for 6 hours. Make sure you also have your ice cream machine in the freezer.
4Note that if you don't have an ice cream maker, the sorbet won't come out perfect. However, you can freeze the mixture into ice cube trays and blend it in a food processor once frozen, until the final result is like a soft serve ice cream consistency. A food processor is preferred as a substitute due to the wide base, as compared to a blender.
5Once the mixture is cooled, remove it from the fridge and whisk it around. Then add it to the ice cream maker, churning as per the manufacturer's instructions. After about 15 minutes of churning, the sorbet should be done.
6Remove from the ice cream maker and serve immediately.
7Enjoy!
View Full Recipe
Top Vegan Recipe Resources
🥑