Recipes

Vegan Iced Mocha Coconut Frappuccino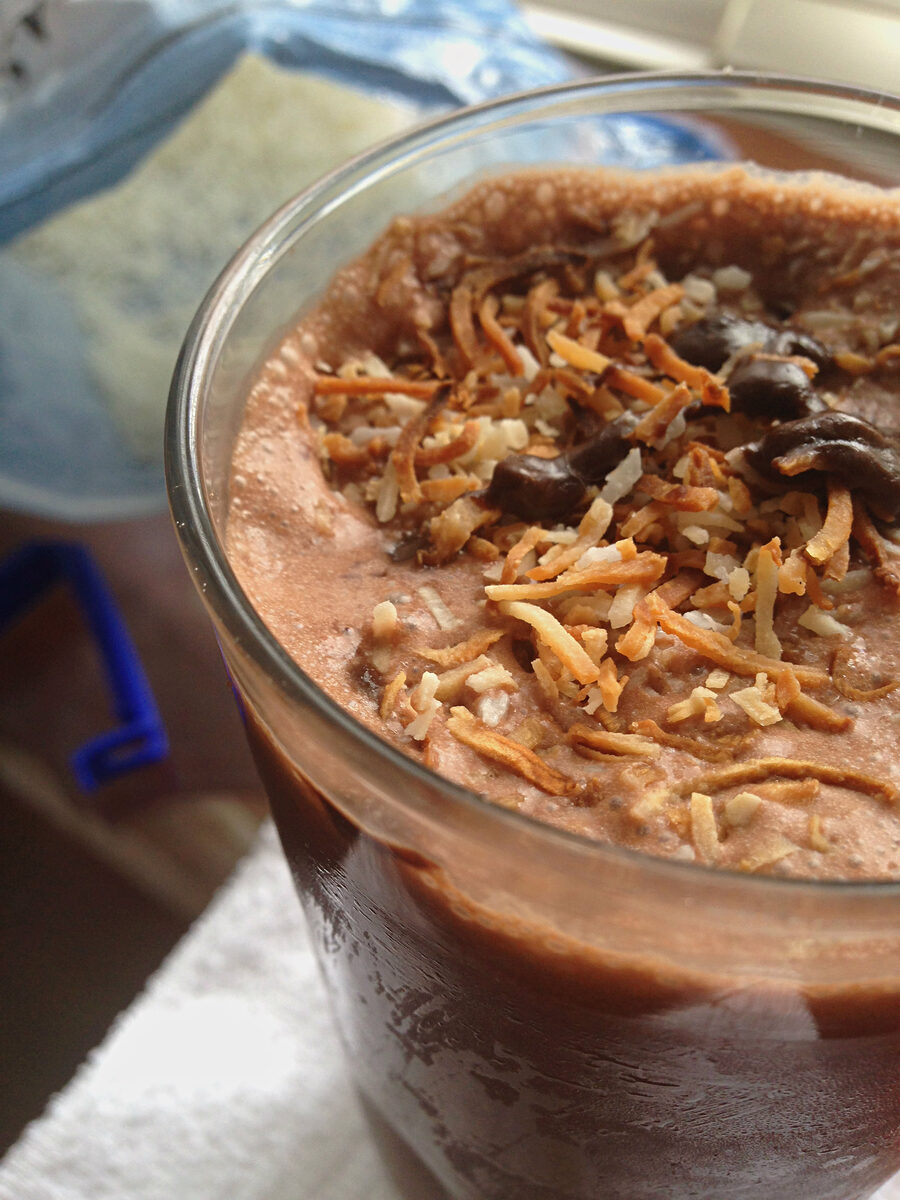 Vegan Iced Mocha Coconut Frappuccino Recipe
By Peanut Palate
Ingredients
6 tbsp (45g) coconut flakes toasted
1¼ (312mL) cups full-fat, canned coconut milk frozen in cubes after measuring
½ cup (125mL) almond milk
½ tsp vanilla extract
1 tbsp instant coffee powder
2 tbsp (12g) cacao powder
3 tbsp (45mL) agave nectar
½ cup (125mL) water
2 tbsp (30g) vegan chocolate chips optional topping
1 tbsp (7.5g) coconut flakes optional topping // toasted
vegan whipped cream optional topping
Instructions
1In a small saucepan over low heat, stir the coconut flakes around until they turn golden brown. It only takes about two minutes. As soon as the coconut starts to turn golden brown, remove it from the heat.
2If using the 6 tbsp of coconut in the recipe and 1 tbsp topping, you can toast them together and set aside 1 tbsp to use at the end.
3Blend all ingredients in a high speed blender, except the chocolate, coconut and whipped cream topping ingredients.
4Once the drink is fully blended, pour evenly into two separate cups. Top each cup with whipped cream, then top with an even amount of chocolate chips and coconut. For a chocolate drizzle, melt the chocolate chips over low heat and drizzle on top.
5Enjoy right away!
View Full Recipe
Top Vegan Recipe Resources
🥑