Recipes

How To Make Healthy Fruit Slushies (Orange & Mango)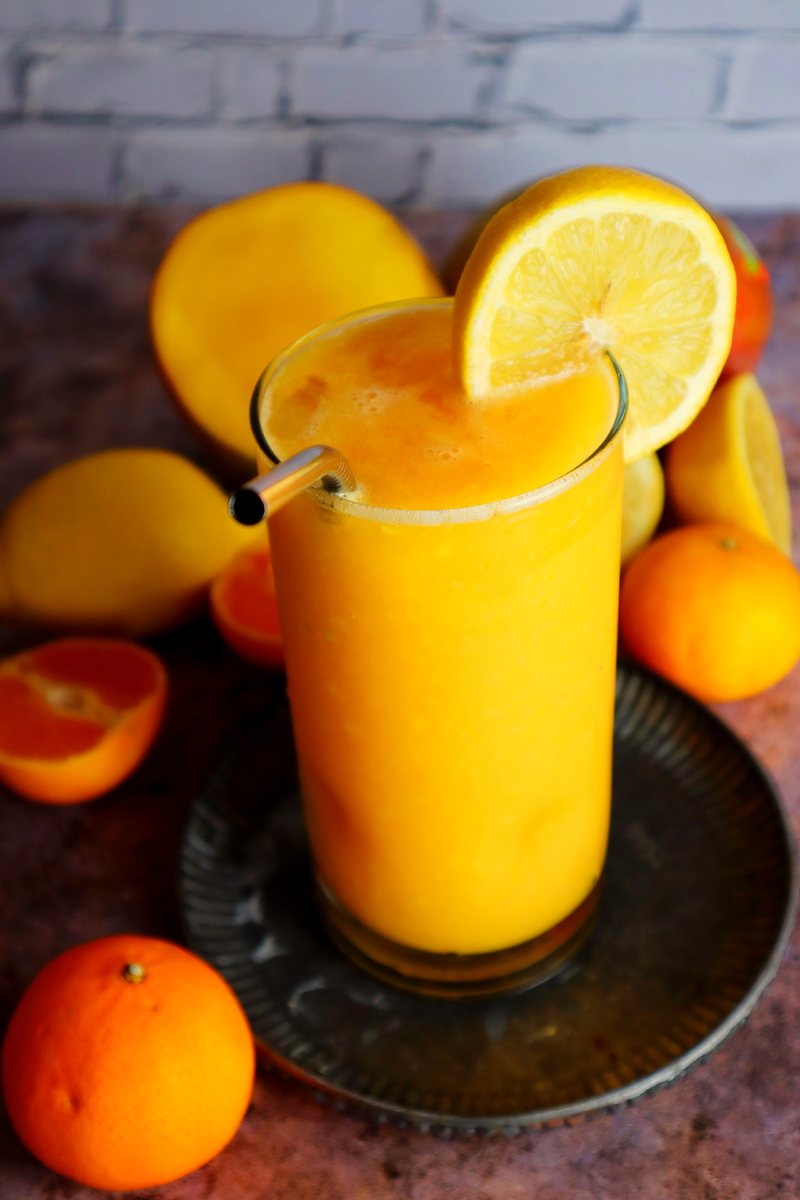 How To Make Healthy Fruit Slushies (Orange & Mango) Recipe
By Peanut Palate
Ingredients
1 large fresh mango peeled and chopped
1 large fresh orange peeled and chopped
½ cup ice cubes
Juice of ¼ medium lemon
agave nectar optional
Instructions
1Blend together all ingredients in a high-powered blender until no fruit chunks remain. If you would like a less tangy slush, start with half as much lemon juice and increase it as desired.
2Once blended, taste it to see if you'd like to add more sweetener. If so, add in agave nectar or another sweetener of choice, and blend again.
3If you'd like a more "slush" effect, add in some more ice as well.
4If you don't want it to be fibrous/pulpy, then strain it before drinking. Otherwise, drink it as it is.
5You can store it in the fridge the same day and give it a mix before drinking, or drink it right away!
View Full Recipe
Top Vegan Recipe Resources
🥑