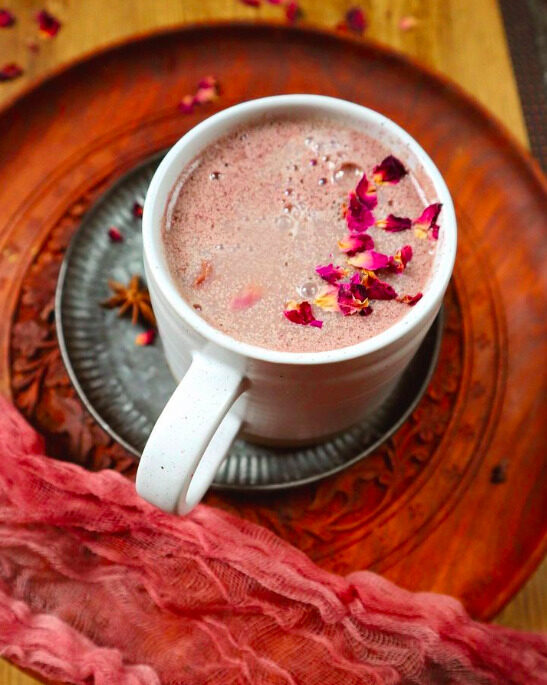 Cardamom Rose Latte Recipe Recipe
By Peanut Palate
🔪Prep Time: 10 mins
👩‍🍳Cook Time: 5 mins
Ingredients
1 small green cardamom
1 heaping tbsp dried rose petals
1½ tbsp (23mL) liquid sweetener
¾ cup (188mL) almond milk
pinch pink salt
Instructions
1Grind the roses and cardamom in a spice grinder until the roses are broken into smaller pieces and the cardamom seeds are ground.
2In a small saucepan over low heat, toast the cardamom-rose mixture for about 2 minutes, constantly stirring, to bring out the flavor. Once this is done, turn off the heat.
3In a small pot over medium heat, combine milk with the other ingredients.
4Allow the mixture to boil. Once it boils, turn off the heat and let the pot sit for 5 minutes, covered with a lid.
5Remove the pot from the heat.
6Strain the milk through a sieve into a cup, then use a milk frother to froth it up before serving hot! Sprinkle with dried rose petals on top if desired.
View Full Recipe
Top Vegan Recipe Resources
🥑