Recipes

Sweet Potato Mexican Hot Chocolate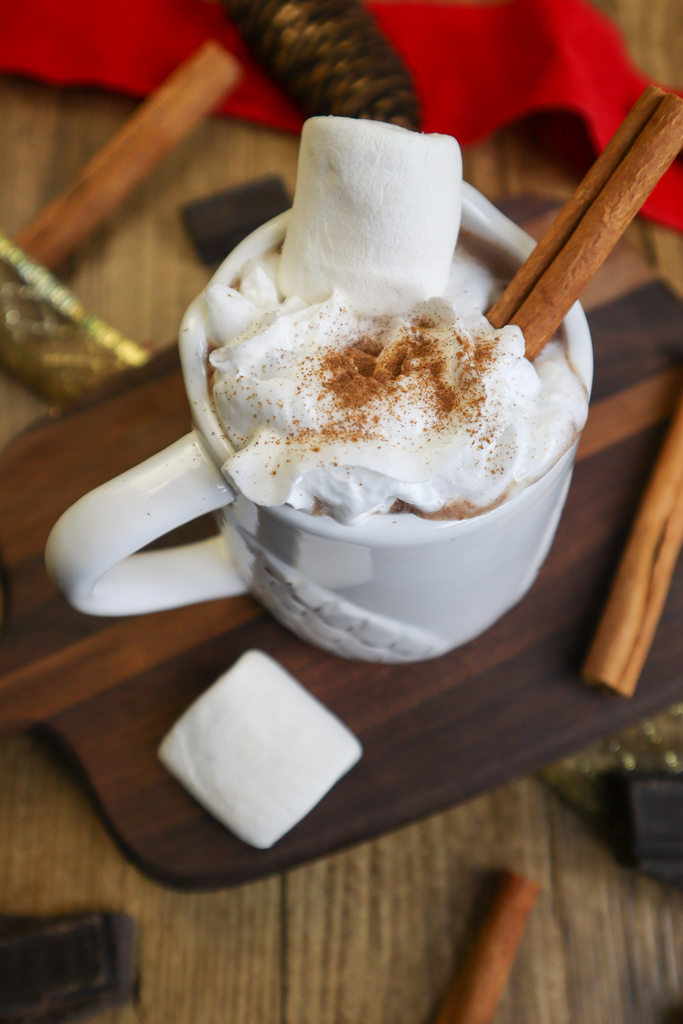 Sweet Potato Mexican Hot Chocolate Recipe
By Peanut Palate
🔪Prep Time: 10 mins
👩‍🍳Cook Time: 10 mins
Ingredients
¼ pre-boiled sweet potato
1 cup cashew milk Can substitute another non-dairy milk, but the taste will be different
1 tablespoon cocoa powder dutch-processed preferred
1-2 tablespoon coconut sugars Can substitute a different dry sweetener. Start with 1 tablespoon and add more as desired.
¼ teaspoon ground cinnamon
2 drops vanilla extract
1 pinch chili powder
2 tablespoons vegan chocolate chips, melted If using semisweet chocolate chips, final drink will be sweeter than if you use dark chocolate. Adjust sweetness as desired.
1 small cinnamon stick Can substitute with 1/4 teaspoon ground cinnamon
Instructions
1In a high-speed blender, blend together the boiled sweet potato until it is a paste. Take 1 tablespoon of this to use in the next step, and set the rest aside. You can use the remaining sweet potato puree in a smoothie, oats, or somewhere else.
2Blend all ingredients to make it frothier and smooth out any clumps first.
3Add the blended mixture to a saucepan over medium-high heat, along with the sweet potato puree. Whisk these together, and continue to whisk it every 30 seconds until it boils.
4Make sure all ingredients are well combined, and then remove the saucepan from the heat.
5Pour the drink into a mug, then top with vegan whipped cream, if desired. Serve hot.
View Full Recipe
Top Vegan Recipe Resources
🥑