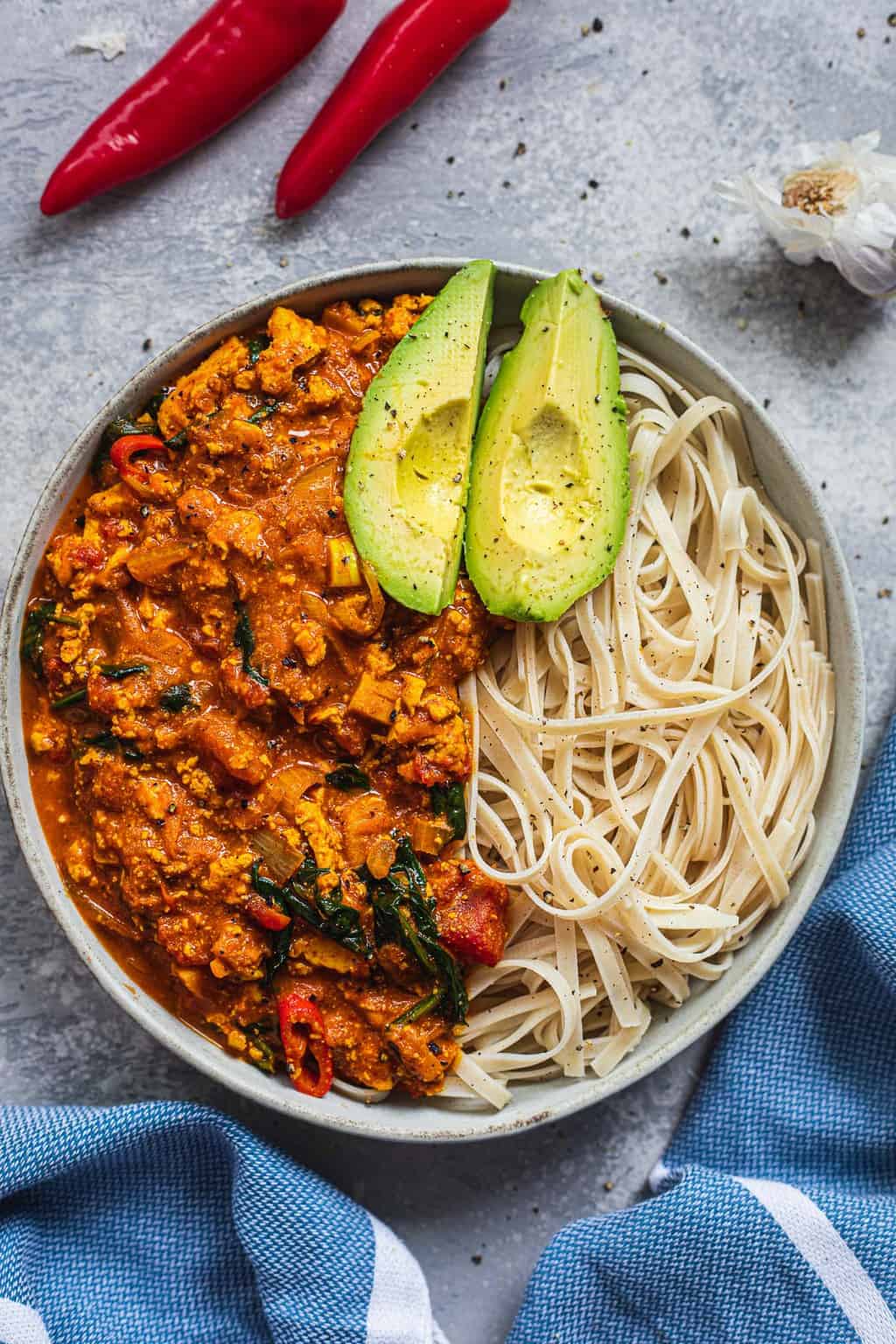 Simple Vegan Tofu Curry Recipe
By Earth of Maria
Ingredients
1 tbsp coconut oil
2 cloves garlic, minced
1 red chilli, chopped
10 oz firm tofu, crumbled
1 large carrot, grated
1 tsp cumin
1 tsp turmeric
1 tsp garam masala
1 tsp salt
1/2 can coconut milk
1/2 cup chopped tomatoes
1/2 lemon, juice
2 tbsp curry paste, ensure vegan and gluten-free
2 tbsp tamari
2 cups spinach
Instructions
1Melt the coconut oil in a non-stick frying pan. Add the garlic and chillies, sautéing for around 2-3 minutes until fragrant.
2Add the onion and fresh ginger, sautéing for a further 2 minutes, until they begin to soften.
3Add the crumbled tofu and grated carrot, stirring through to combine everything, then add the cumin, turmeric, garam masala and salt. Continue to sauté for a further 3-4 minutes over a medium heat.
4Pour in the coconut milk together with the chopped tomatoes, lemon juice and curry paste. Simmer, stirring frequently, over a medium heat for 7-8 minutes, until the sauce is thick and rich.
5At the last minute, add the tamari and spinach. Serve with rice or noodles once the spinach wilts.
View Full Recipe
Top Vegan Recipe Resources
🥑