Recipes

Raw Dark Chocolate Superfood Clusters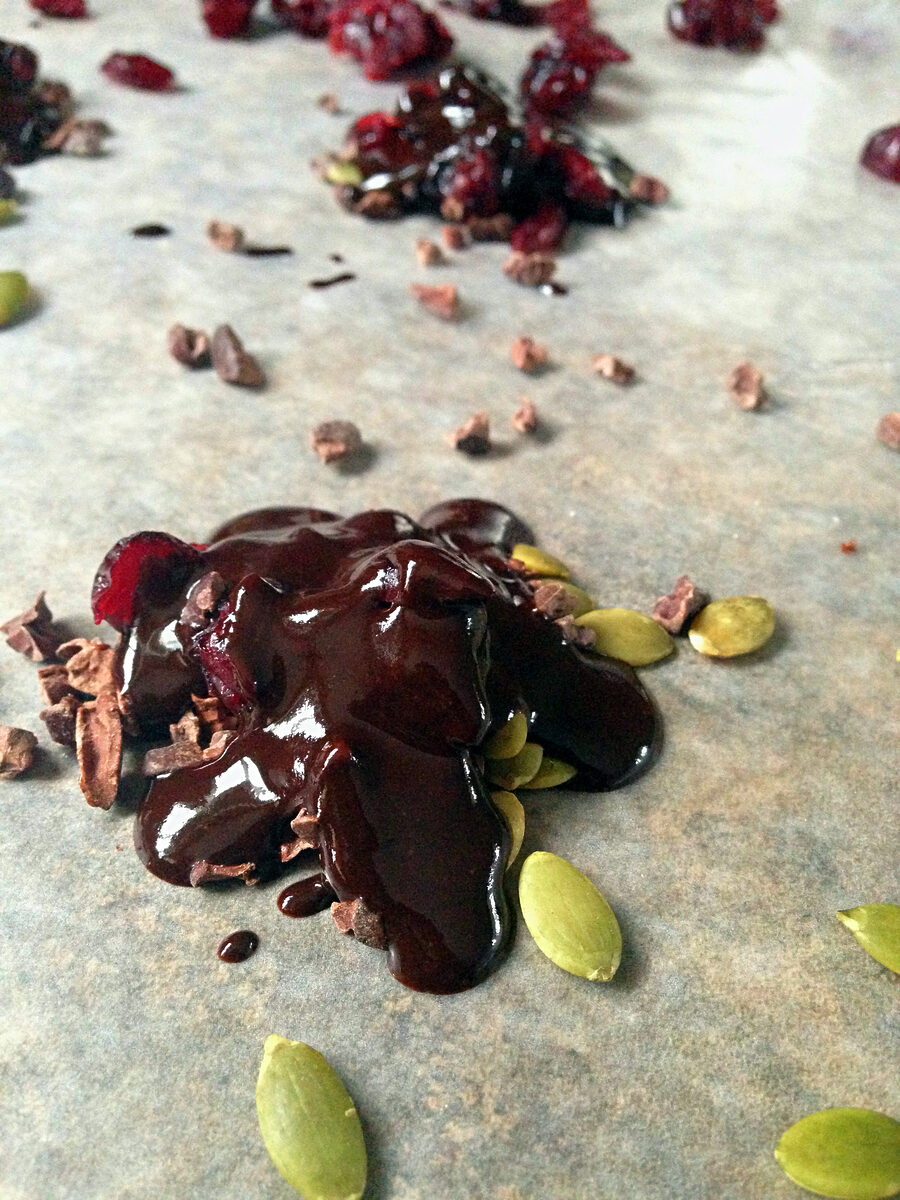 Raw Dark Chocolate Superfood Clusters Recipe
By Peanut Palate
Ingredients
½ cup (80g) cacao butter
1 tbsp + 1 tsp (20g) almond butter
2 tbsp + 2 tsp (40mL) pure maple syrup
pinch pink salt
drop vanilla extract
2 tbsp + 2 tsp (16g) cacao powder
½ cup (80g) dried cranberries
½ cup (60g) pumpkin seeds
½ cup (80g) cacao nibs
Instructions
1In a small saucepan over low heat, add the cocoa butter, almond butter, maple syrup and cacao powder.
2Continuously stir until the mixture is completely melted.
3Take this off the heat and add the rest of the ingredients. Stir to combine.
4Place parchment paper on a cookie tray and drop small mounds of the chocolate mixture on there, making 16 little clusters.
5Put it in the freezer for about 6 hours to harden before eating.
6Enjoy!
View Full Recipe
Top Vegan Recipe Resources
🥑