Recipes

Fruity Mocktail Recipe (Pomegranate & Rosemary)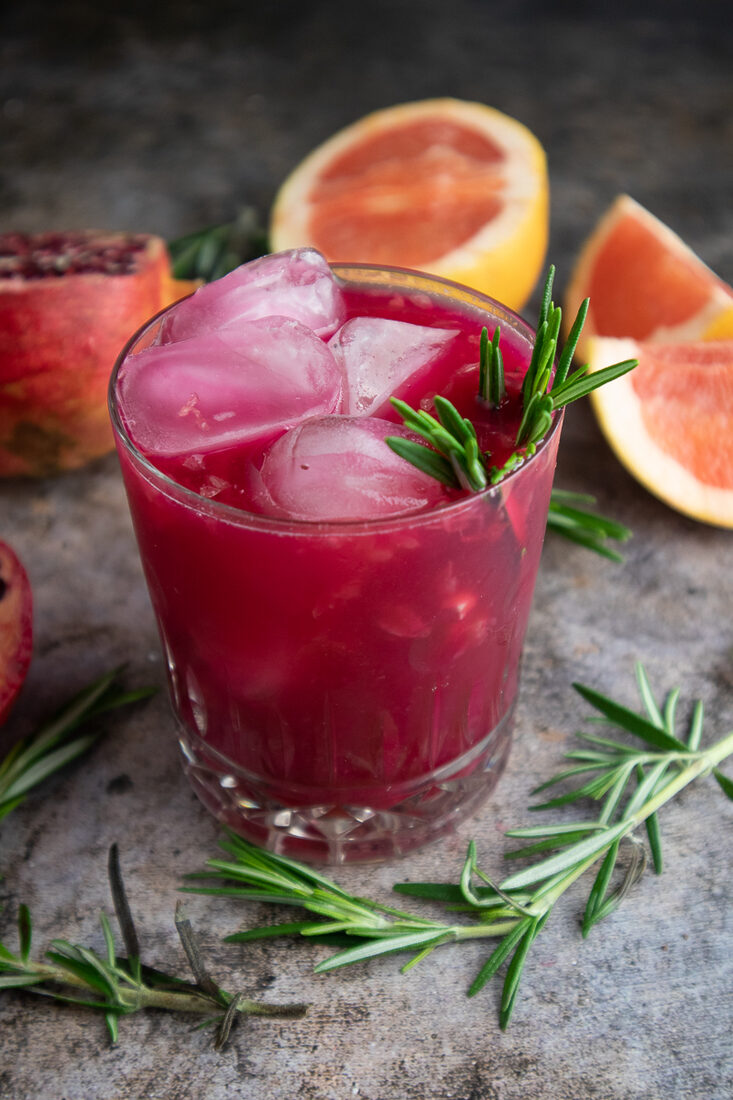 Fruity Mocktail Recipe (Pomegranate & Rosemary) Recipe
By Peanut Palate
Ingredients
2 medium grapefruits peeled
2 medium pomegranates peeled
4 sprigs rosemary
1½ cups rectangular ice cubes A few large rectangular ice cubes will be enough to fill a medium sized drink cup (see pictures above)
chilled water or carbonated water optional
100% pure maple syrup optional. Sub: any other type of sweetener
Instructions
1Juice the grapefruit pieces and pomegranate arils into a large bowl or pot. (Read the paragraphs above to find out how to re-purpose the leftover fruit pulp)!
2Add 2 sprigs of rosemary into the juice and refrigerate for 2 hours to infuse the flavour.
3After 2 hours, remove the pot from the refrigerator.
4Get two empty serving cups. Pour half of the grapefruit and pomegranate juice mixture into each cup.
5Fill each cup ¾ of the way with ice.
6Optional: Add chilled water or carbonated water to fill the rest of the cup (add as much or as little as you wish – this is your own personal preference for how strong you want it to taste. The ice will also melt to dilute the drink).
7Optional: Mix in some sweetener if desired. 100% pure maple syrup would work best.
8Add a fresh sprig of rosemary into each cup right before serving.
9Serve right away.
View Full Recipe
Top Vegan Recipe Resources
🥑