Recipes

Thick Oreo Milkshake Recipe Without Ice Cream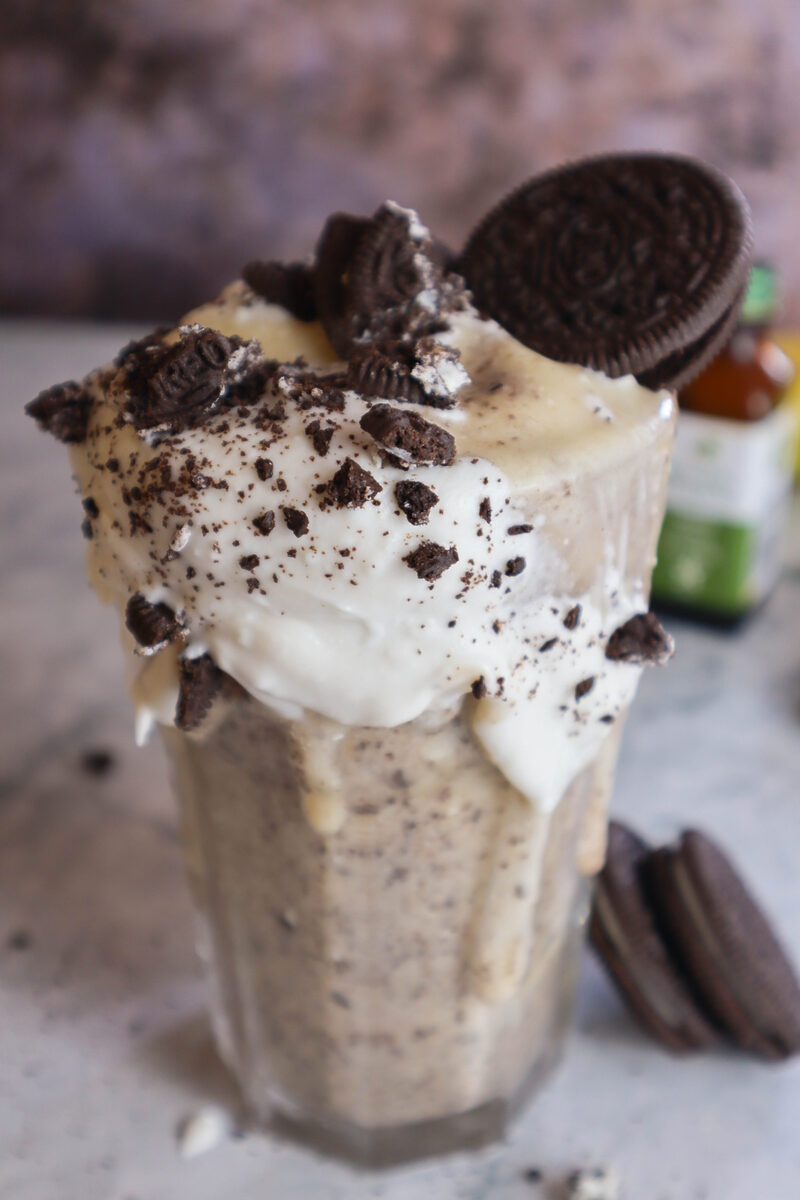 Thick Oreo Milkshake Recipe Without Ice Cream Recipe
By Peanut Palate
Ingredients
½ cup oat milk cold
4 regular-size Oreos
2 medium frozen bananas peeled and chopped
1 tsp vanilla extract
vegan whipped cream optional topping
crushed Oreos optional topping
Instructions
1Blend together all ingredients, except the Oreos, in a high speed blender until a thick milkshake consistency is formed.
2Once a milkshake forms, pulse the 4 Oreos in the blender a few times to break them up into the drink. This adds a bit of cookie crunch.
3Pour the mixture into a cup. Top with vegan whipped cream and crushed Oreos. Enjoy!
View Full Recipe
Top Vegan Recipe Resources
🥑