Recipes

Copycat Wendy'S Vanilla Frosty Recipe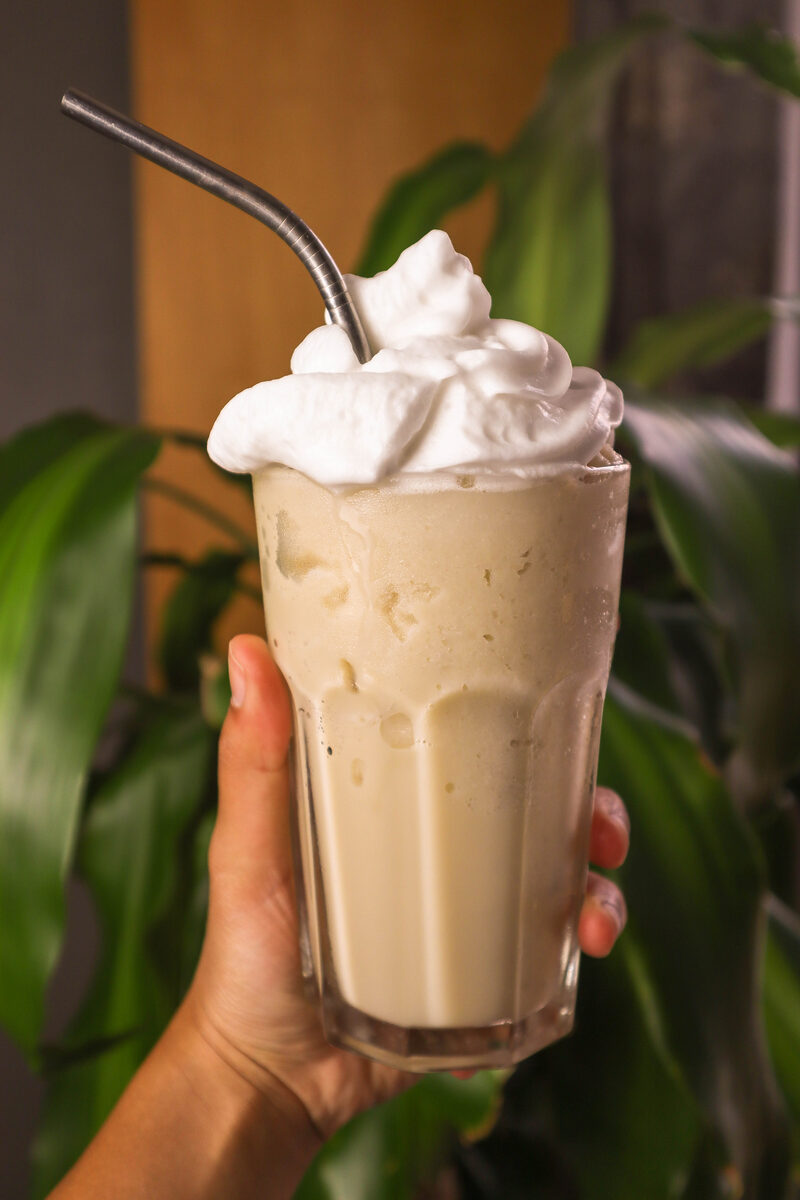 Copycat Wendy'S Vanilla Frosty Recipe Recipe
By Peanut Palate
Ingredients
1½ cups oat milk frozen into ice cubes
⅓ cup oat milk chilled liquid
½ tsp pure vanilla extract
pure agave nectar as desired
vegan whipped cream optional topping
Instructions
1Freeze the oat milk into ice cubes for 6-8 hours or overnight before using.
2Once ready, pop out the ice cubes from the tray. Add these, along with the cold oat milk and vanilla, into a blender.
3Blend until it reaches a frosty consistency. Taste test it, and add more vanilla or some agave nectar for sweetness, as desired. You may need to add more or less depending on how sweet the oat milk was.
4Pour the frosty mixture into a tall glass, top with vegan whipped cream and add a straw.
5Enjoy!
View Full Recipe
Top Vegan Recipe Resources
🥑