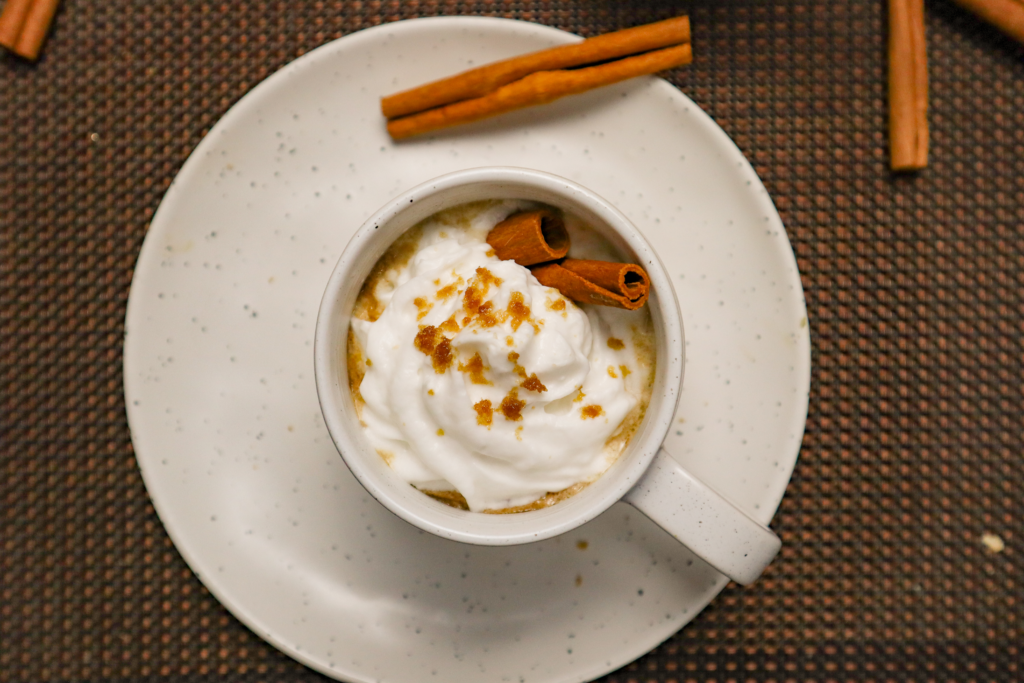 Eggnog Latte Recipe
By Peanut Palate
🔪Prep Time: 10 mins
👩‍🍳Cook Time: 5 mins
Ingredients
½ cup coconut milk Canned coconut milk better. If you use it from a carton, it's not as creamy. Make sure to shake your coconut milk can to make sure it's thoroughly mixed before using.
1½ cup cashew milk Any other non-dairy milk would work as well, but the taste would be different.
2 tablespoons liquid sweetener Eg. coconut or date syrup. Dry sweeteners can be substituted.
¼ teaspoon ground cinnamon
⅛ teaspoon ground nutmeg
½ teaspoon vanilla extract I use pure vanilla extract – it doesn't have caramel color or other artificial ingredients added.
2 pinches ground cardamom Pinch it between your fingers to measure a "pinch"
1 cup brewed coffee
Instructions
1Add all ingredients to a saucepan over medium heat. Whisk it every couple seconds, until it boils.
2Once it boils, pour it all into a mug and top with whipped cream and brown sugar. Serve right away.
View Full Recipe
Top Vegan Recipe Resources
🥑