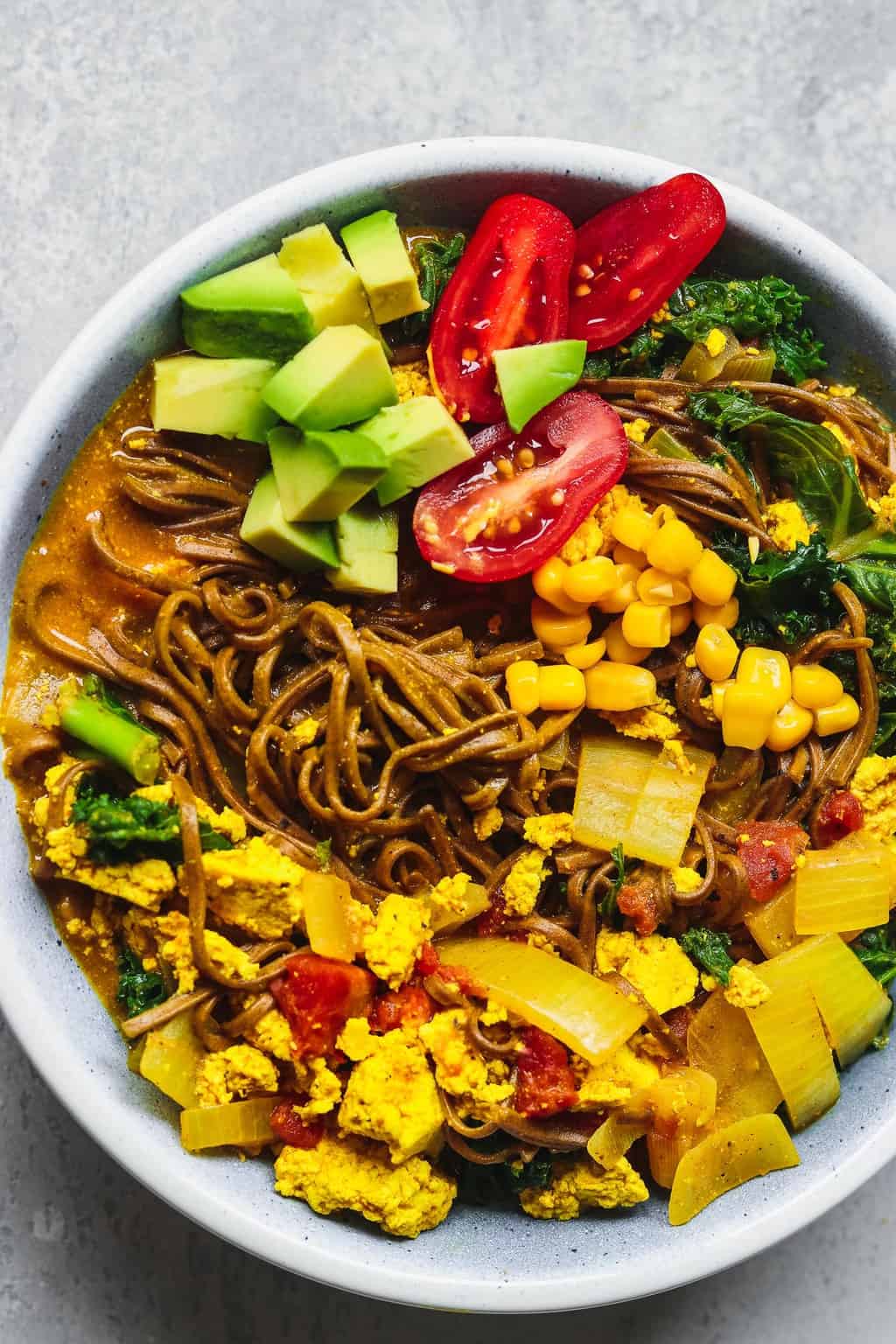 Curry Soup With Tofu Recipe
By Earth of Maria
Ingredients
1/2 medium onion, chopped
2 cloves garlic, crushed
5 oz firm tofu, crumbled
1 tsp paprika
1/2 tsp cumin
4 oz soba noodles
1.5 cups vegetable stock
1/2 can coconut milk
2 tsp curry powder
1 tsp turmeric
2 tsp tamari
1 tsp tomato paste
2 cups kale, de-stemmed and chopped
Instructions
1Add the onion and the garlic to a non-stick saucepan and cook for 2-3 minutes, until softened and fragrant.
2Add the crumbled tofu together with the paprika and cumin. Continue stirring for another 5 minutes, until the tofu is lightly browned and coated in the spices.
3Add the noodles together with the coconut milk and coconut milk. Start simmering over a medium heat, and pour in more veggie broth if needed.
4About two minutes before the noodles are fully cooked (this will depend on packaging instructions), add the curry powder, turmeric, tamari, tomato paste and kale. Continue stirring until the kale wilts.
5Serve immediately, or leave in the fridge to cool down and serve cold.
View Full Recipe
Top Vegan Recipe Resources
🥑