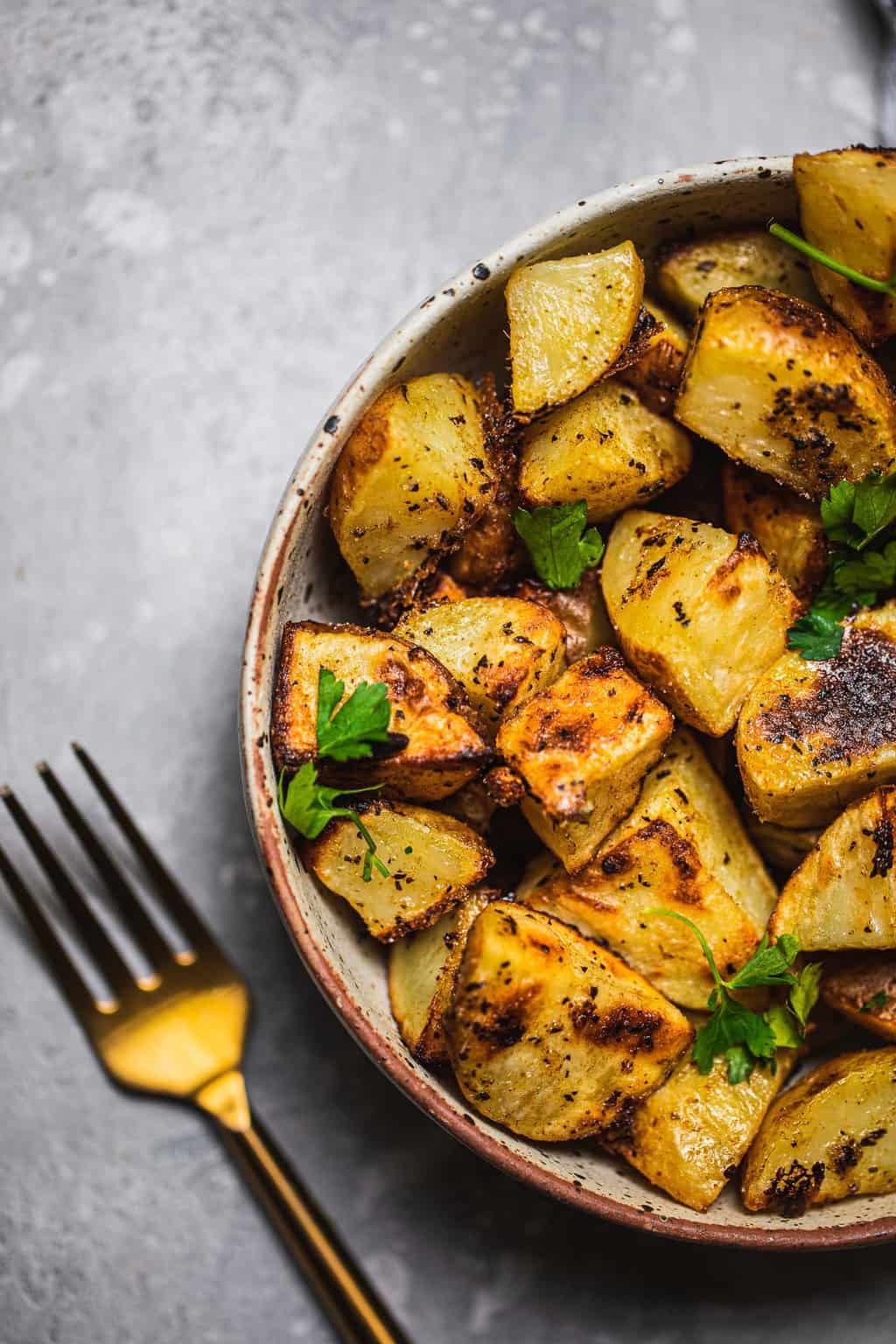 Crispy Vegan Lemon Potatoes Recipe
By Earth of Maria
🔪Prep Time: 35 mins
👩‍🍳Cook Time: 40 mins
Ingredients
2 lbs Maris Piper potatoes, quartered into 1-2 inch pieces
2 tbsp cornstarch
1 tsp cumin
1 tsp oregano
1 tbsp olive oil
1 lemon, juice of
1 tsp sea salt, or to taste
Instructions
1Preheat the oven to 200 degrees C/400 F.
2Soak your potato chunks in cold water for at least 30 minutes in order to wash off the excess starch.
3While the potatoes are soaking, in a small mixing bowl mix together the cornstarch, cumin and oregano.
4Drain and rinse the potatoes, patting dry as well as you can using a paper towel. Transfer to a large mixing bowl, drizzling with the olive oil and adding the cornstarch mixture together with the lemon juice. Toss really well, until the potatoes are evenly coated.
5Transfer the potatoes to a large baking tray covered in baking paper, making sure not to overcrowd. Bake in the preheated oven for 25 minutes, then carefully take out the tray and flip the potatoes. Put it back in the oven and bake for a further 15 minutes.
6Season with salt and allow to cool before serving.
View Full Recipe
Top Vegan Recipe Resources
🥑