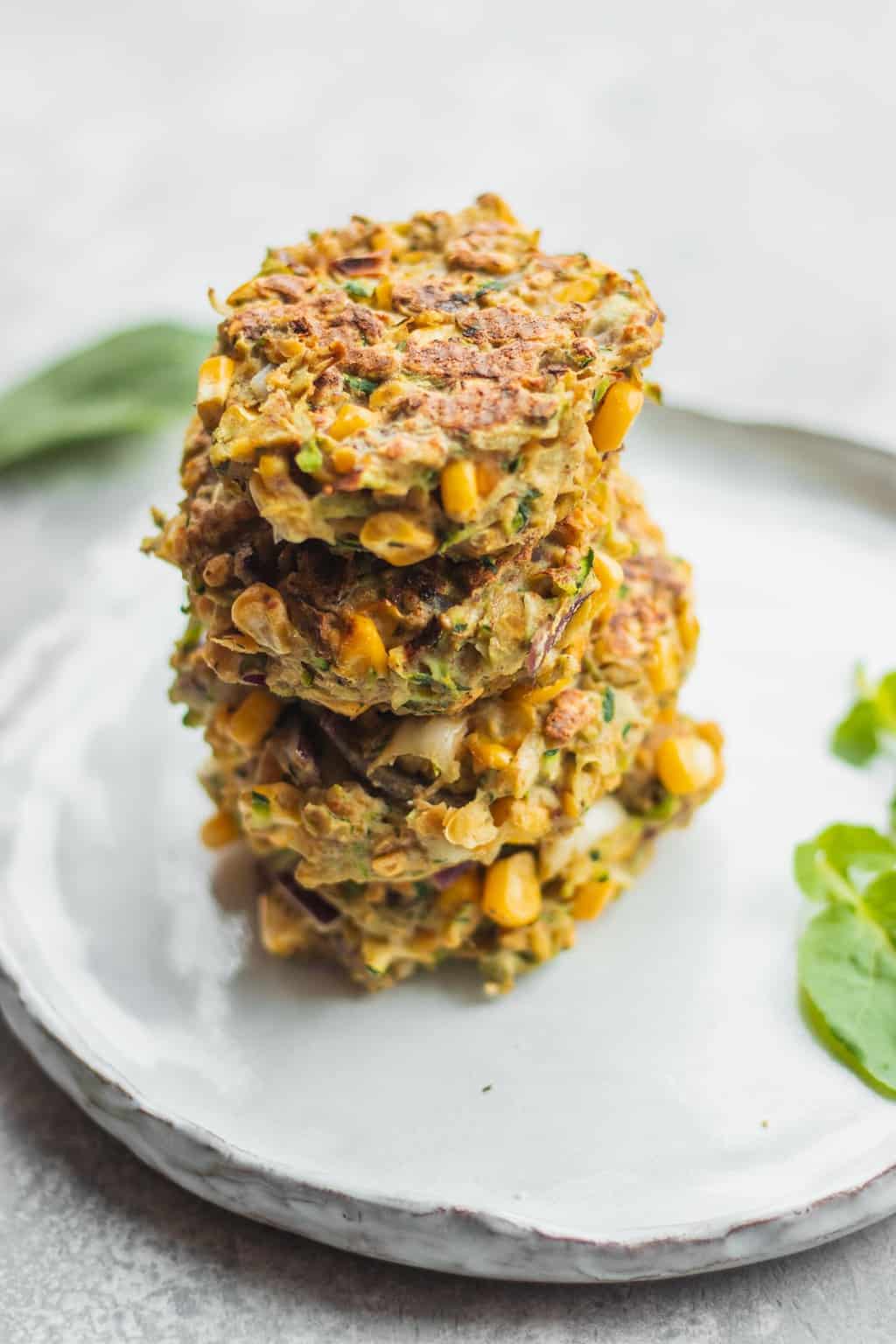 Zucchini Fritters With Red Lentils Recipe
By Earth of Maria
🔪Prep Time: 20 mins
👩‍🍳Cook Time: 10 mins
Ingredients
1 tbsp salt
2 1/2 cups grated zucchini
1/2 cup red lentils, uncooked
1/2 cup sweetcorn, fresh
1 medium red onion, chopped
2 cloves garlic, minced
1/2 cup buckwheat flour
2 tbsp nutritional yeast
1 tsp cumin
1/2 tsp paprika
1 tbsp olive oil
Instructions
1Add the zucchini to a mixing bowl together with 1/2 tbsp salt, stir together, and set aside for 10 minutes.
2Meanwhile, cook the red lentils for 10 minutes, until soft but not mushy. Drain and rinse when done.
3Transfer the zucchini to a clean kitchen towel and squeeze out as much liquid as possible.
4Add the zucchini, cooked red lentils, sweetcorn, red onion, garlic, buckwheat flour, nutritional yeast, cumin, paprika and the rest of the salt to a large mixing bowl. Stir together thoroughly.
5Heat the olive oil in a frying pan over a medium-high heat. Use slightly damp hands to form fritter shapes, flattening them down on the pan using a spatula. Cook in batches for around 3-4 minutes on each side, until golden and cooked through.
6To bake, preheat an oven to 180 degrees Cc (350 F) and line a baking tray with parchment paper. Arrange the fritters over the baking tray and bake for 20 minutes, until crispy.
View Full Recipe
Top Vegan Recipe Resources
🥑