Recipes

Warm Cardamom Milk (Elaichi Doodh)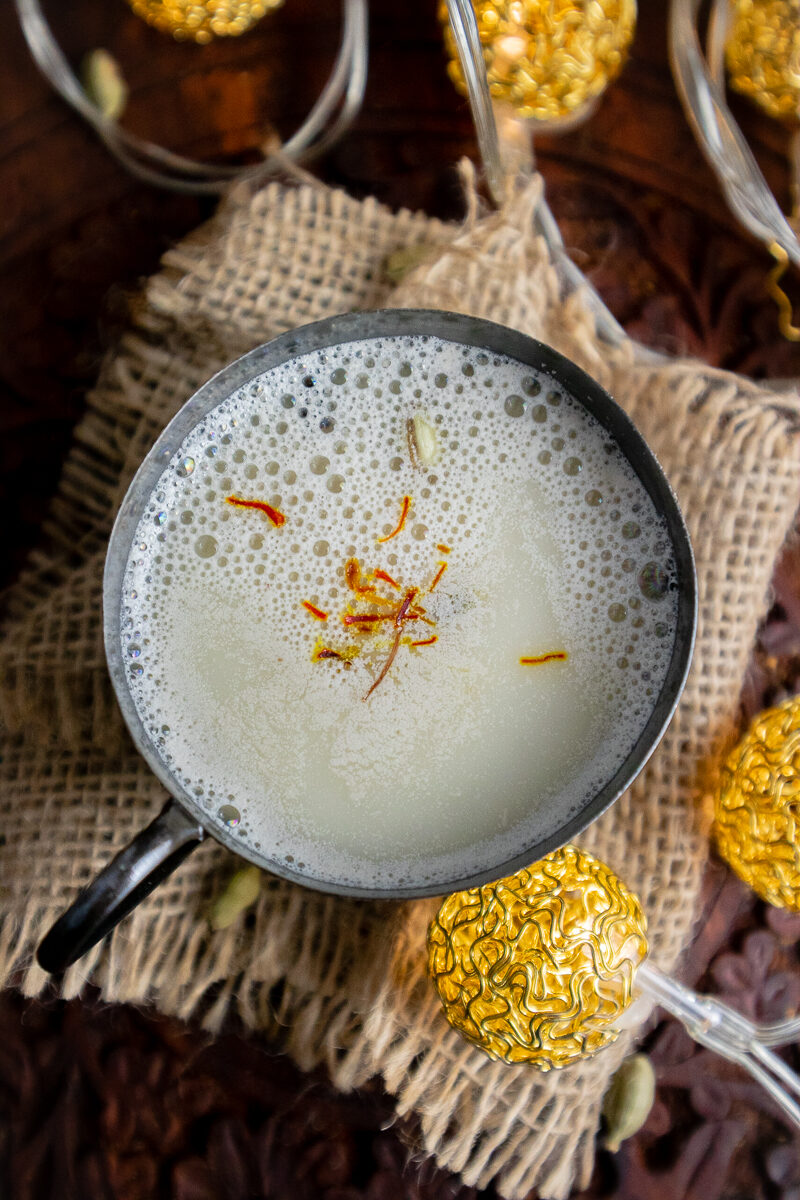 Warm Cardamom Milk (Elaichi Doodh) Recipe
By Peanut Palate
Ingredients
¾ cup oat milk
3 small green cardamom pods
2-3 strands fresh saffron
1-2 tsp xylitol
Instructions
1Crush the green cardamom pods with a mortar & pestle, or make cardamom powder with a spice grinder.
2Add all ingredients, including the crushed cardamom, to a small saucepan over medium heat on the stove. Add 1-2 tsp of sweetener, such as pure maple syrup or xylitol. Taste test the milk with 1 tsp, and add more as desired.
3Allow the milk to boil. Once boiling, turn the heat off. Cover and let the hot milk sit for 5 minutes to infuse the flavor.
4Pour the milk into a mug through a sieve.
5If you prefer frothy milk, then froth the milk mixture using a milk frother.
6Enjoy it hot!
View Full Recipe
Top Vegan Recipe Resources
🥑