Recipes

Vegan Chocolate Covered Strawberry Milkshake Recipe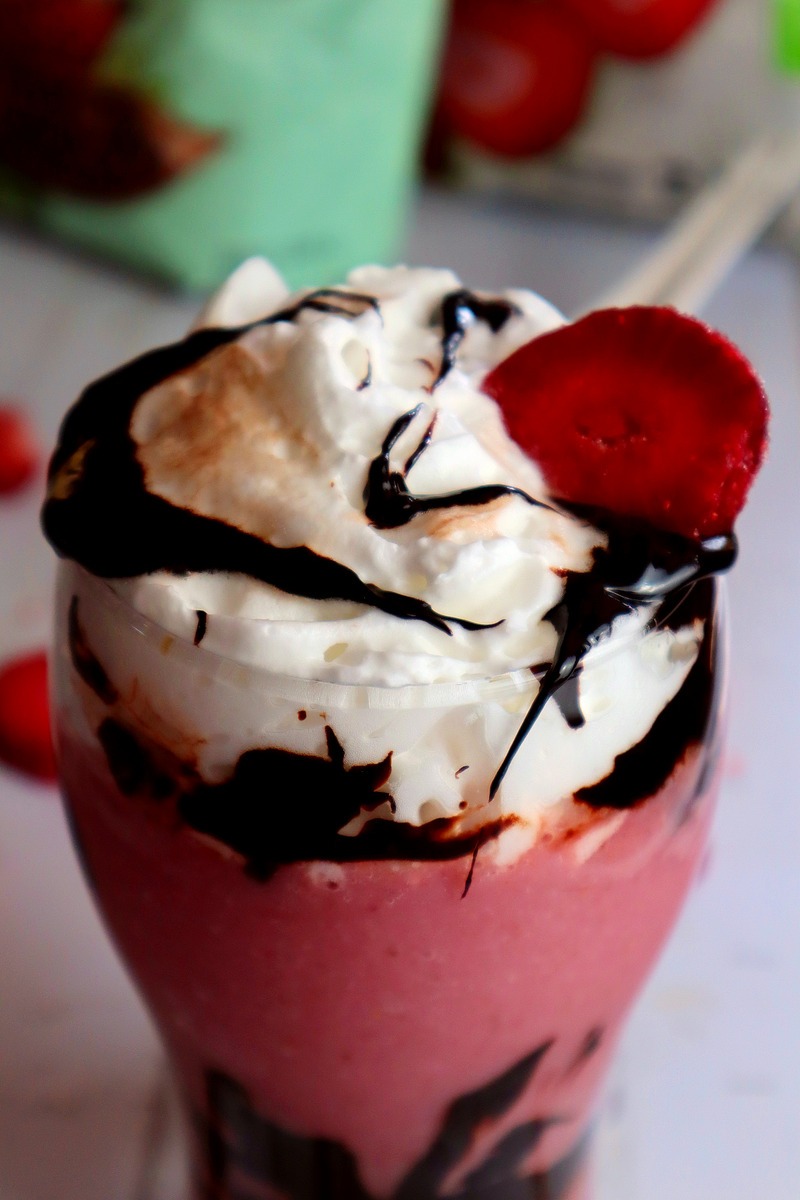 Vegan Chocolate Covered Strawberry Milkshake Recipe Recipe
By Peanut Palate
Ingredients
For the Shake
1 cup frozen strawberries
1 to 1¼ cups oat milk
2 frozen bananas
½ tsp vanilla extract
1-2 tbsp pure maple syrup
For the Chocolate Drizzle
2 tbsp vegan semisweet chocolate chips
Instructions
1For the chocolate drizzle, add the chocolate chips into a heatproof bowl. Melt at 30-second intervals, until they're a drizzling consistency.
2Smear chocolate inside a glass cup, reserving some for the topping.
3For the milkshake, blend all ingredients until smooth. Start with 1 cup oat milk and 1 tbsp maple syrup, adding up to ¼ more milk and another tbsp of syrup as desired, after taste testing.
4Pour the milkshake into the cup.
5Top with vegan whipped cream. Drizzle with additional chocolate and top with a freshly sliced strawberry on the edge of the cup. Enjoy!
View Full Recipe
Top Vegan Recipe Resources
🥑