Recipes

Starbucks Copycat Iced Black Tea Lemonade Recipe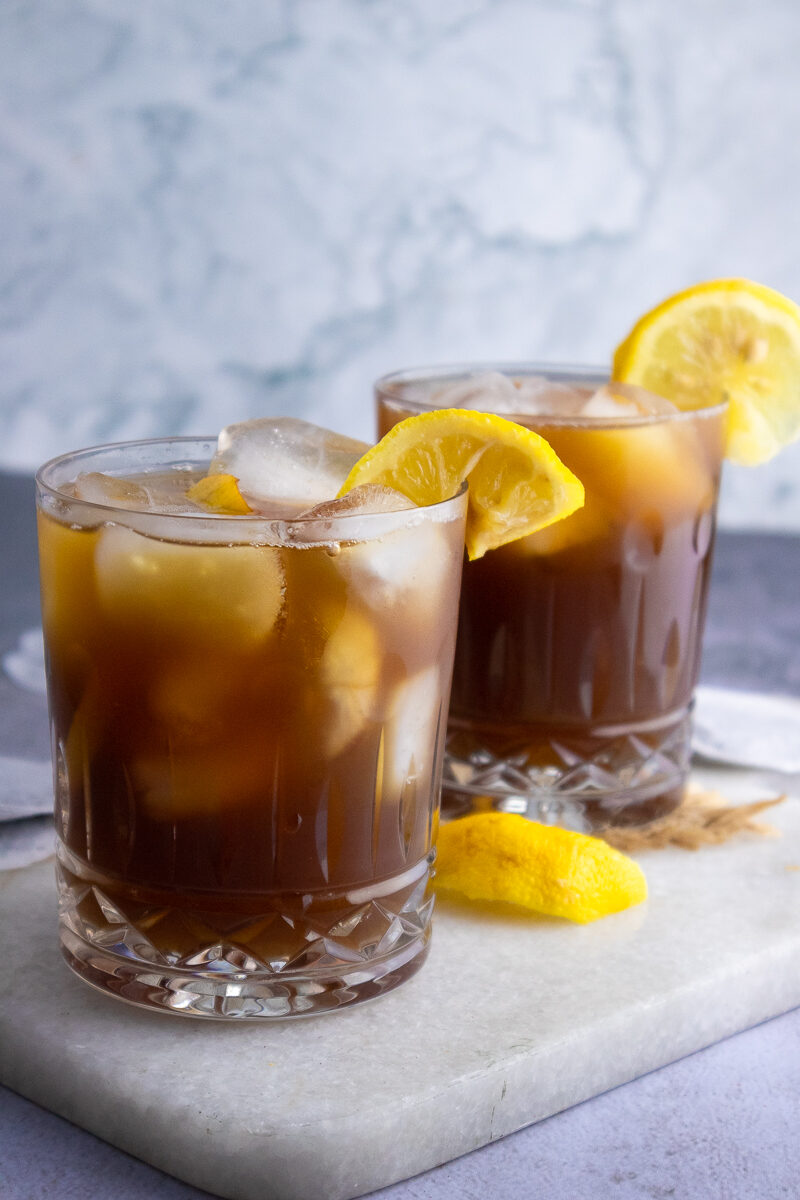 Starbucks Copycat Iced Black Tea Lemonade Recipe Recipe
By Peanut Palate
Ingredients
1 Orange Pekoe Tea bag
½ medium fresh lemon cut into circular slices
8 tsp xylitol
2 cups water
ice cubes
additional lemon slices for serving
Instructions
1Pour 2 cups of water into a large saucepan and bring to a boil.
2Add the tea bags and remove the saucepan from the heat. Cover and let the teabags steep for 5 minutes.
3Squeeze the tea bags to release as much liquid as possible and discard.
4Stir in the sugar.
5Cool to room temperature. Then refrigerate, covered, for at least 2 hours.
6When ready to serve, add additional lemon slices and ice cubes to 2 cups. Pour iced tea over top. Enjoy cold!
View Full Recipe
Top Vegan Recipe Resources
🥑