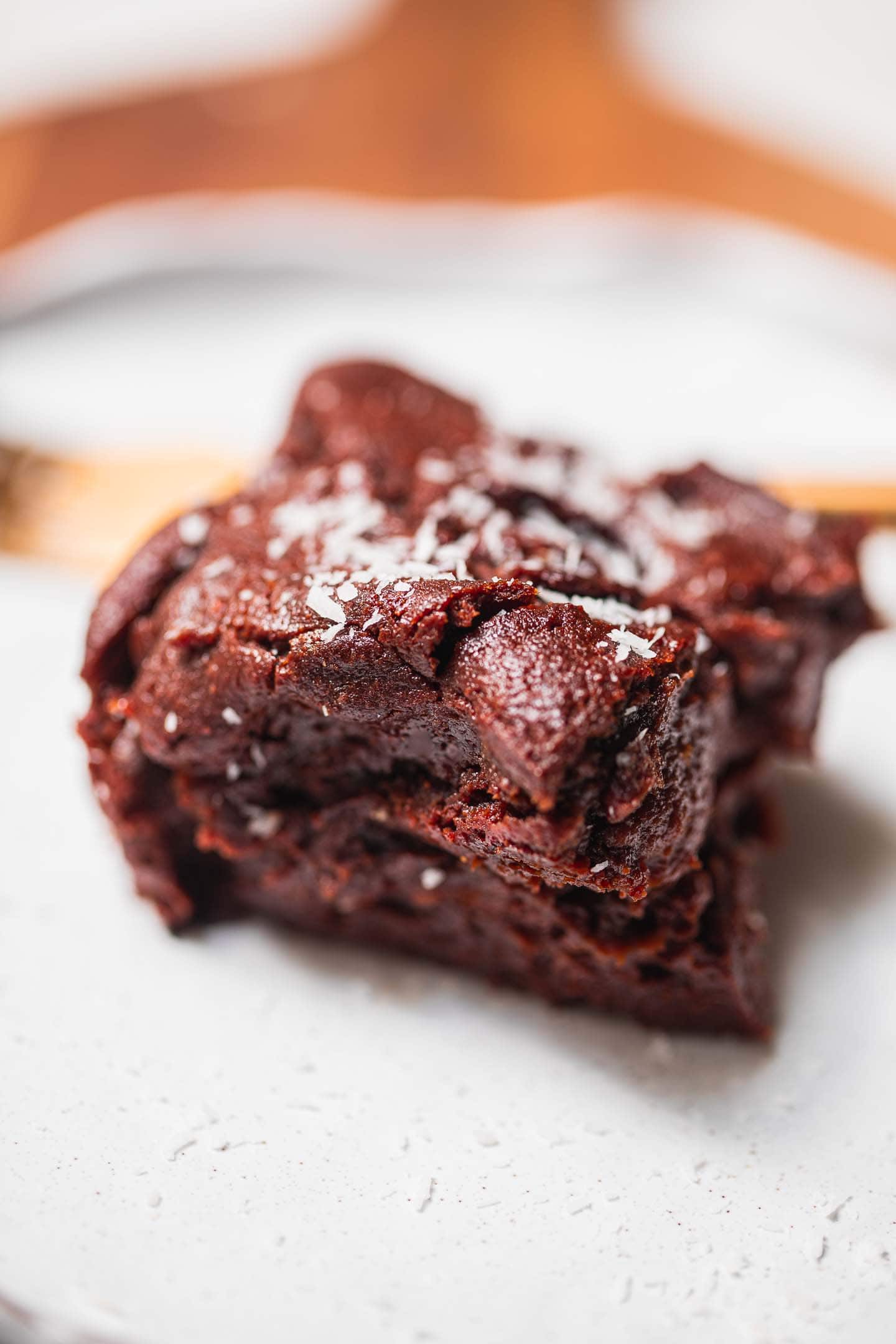 Vegan Sweet Potato Brownies Recipe
By Earth of Maria
🔪Prep Time: 10 mins
👩‍🍳Cook Time: 45 mins
Ingredients
1 cup mashed sweet potato
3/4 cup maple syrup
3 tbsp peanut butter, smooth
1/4 cup coconut flour
3 oz dark chocolate, melted
1/2 tsp salt
Instructions
1Preheat the oven to 180 degrees C/350 F. Meanwhile, add the mashed sweet potato, maple syrup, peanut butter, coconut flour, dark chocolate and salt to a blender or food processor and blend until smooth. Alternatively, you can mash the potato really well and combine the ingredients in a large mixing bowl – just make sure that no sweet potato chunks remain.
2Pour the batter into a brownie tin and bake in the preheated oven for 40-45 minutes, but make sure not to leave them in there for too long. They are done when a toothpick comes out clean from the centre.
3Allow to cool for at least 15 minutes before serving.
View Full Recipe
Top Vegan Recipe Resources
🥑