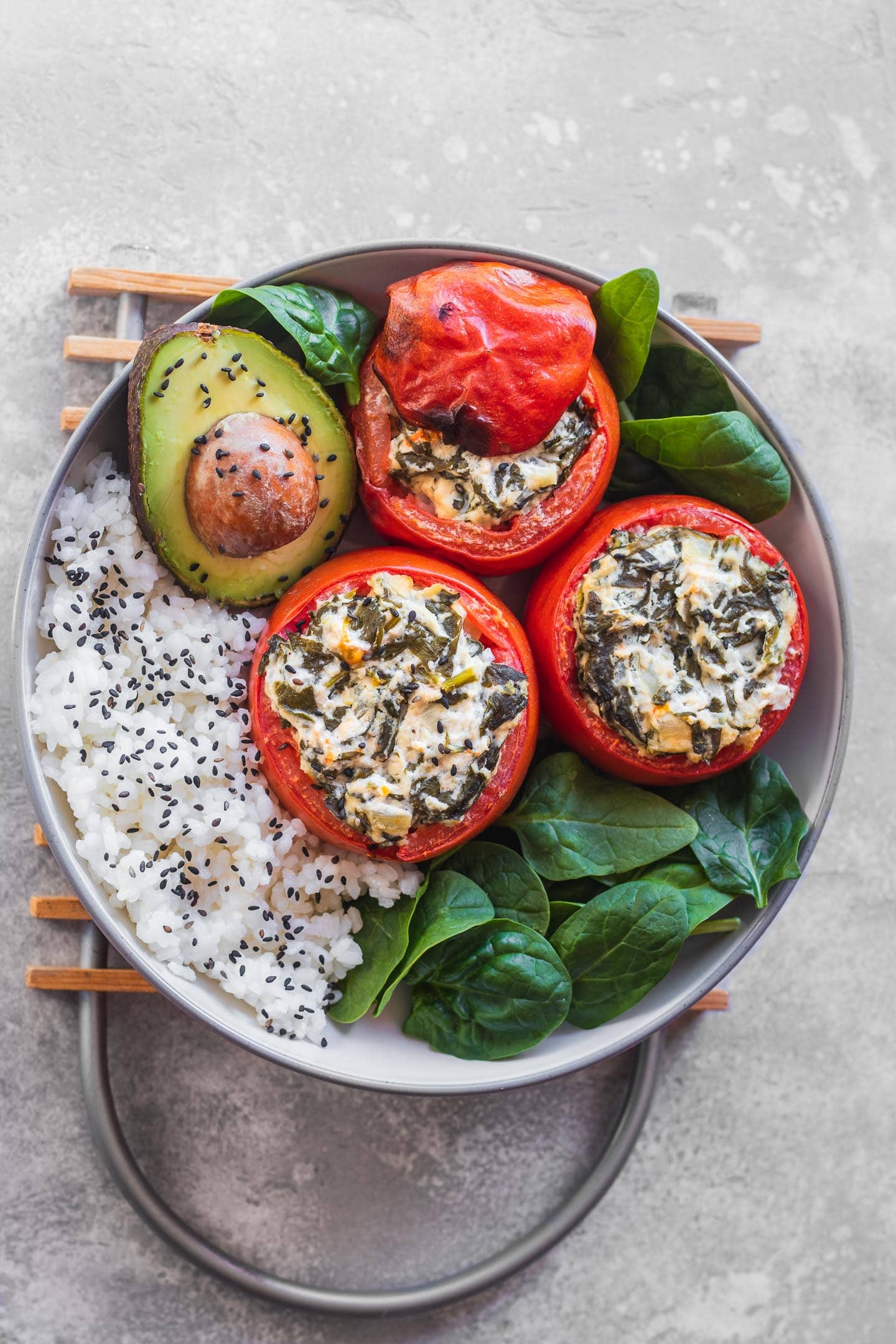 Vegan Stuffed Tomatoes With Creamed Spinach Recipe
By Earth of Maria
🔪Prep Time: 30 mins
👩‍🍳Cook Time: 40 mins
Ingredients
1/2 cup white rice, or any other rice of choice
8 large tomatoes
1 cup cashew nuts, soaked overnight, drained and rinsed
2 cloves garlic
2 tbsp lemon juice
2 tbsp apple cider vinegar
1 cup water
1/2 tsp salt
7 oz spinach
Instructions
1Cook the rice according to instructions on packaging and preheat the oven to 180 degrees C/350 F.
2Prepare the creamed spinach. Add the cashews to a blender or food processor together with the garlic, lemon juice, apple cider vinegar, water and salt.
3Add the spinach to a non-stick saucepan and cook for 1-2 minutes, until wilted. Then, pour in the cashew 'cream' and cook for around 1 minute more.
4Once the rice is cooked, remove the tops from the tomatoes and scoop out the pulp (this can be used to make tomato juice or salads). Place them on a sheet of baking paper.
5Fill around 1/2 of each tomato with the cooked rice. Then, layer on the creamed spinach. Bake in the oven for around 30-40 minutes. Serve immediately, or leave in the fridge in an airtight container for up to 3 days.
View Full Recipe
Top Vegan Recipe Resources
🥑