Recipes

Vegan Massaged Kale Salad With Roasted Chickpeas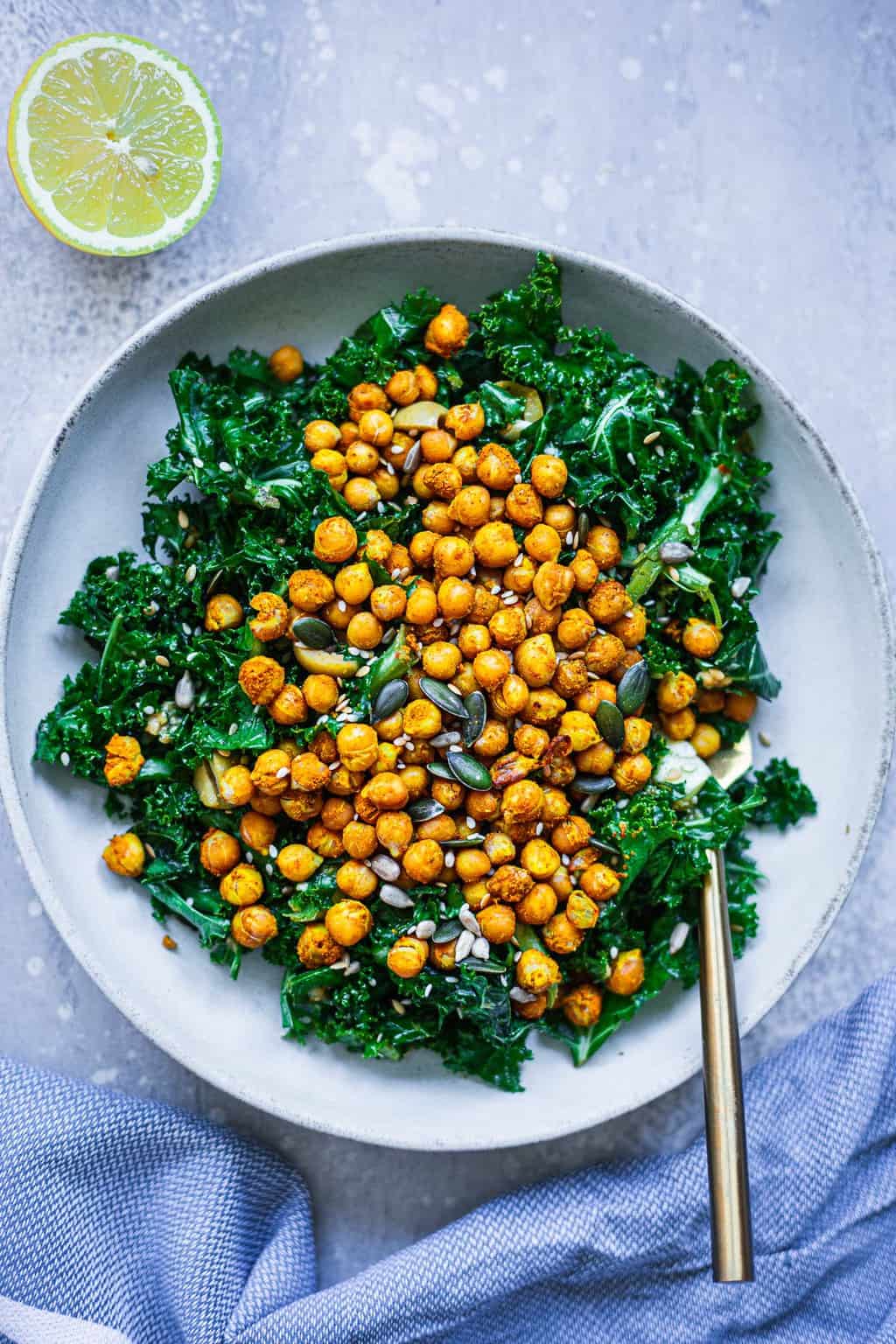 Vegan Massaged Kale Salad With Roasted Chickpeas Recipe
By Earth of Maria
🔪Prep Time: 2 mins
👩‍🍳Cook Time: 25 mins
Ingredients
1 can chickpeas, drained and rinsed
1 tbsp maple syrup
1 tsp salt
1 tsp turmeric
1/2 tsp cumin
1/2 tsp garlic granules
3 cups kale, de-stemmed and chopped
1 tbsp peanut butter
1.5 tbsp apple cider vinegar
2 tbsp tamari
2 cloves garlic, minced
1/2 lemon, juice of
1/4 cup green olives
Instructions
1Preheat the oven to 200 degrees C/400 F. Add the chickpeas to a mixing bowl together with the maple syrup, salt, turmeric, cumin and garlic granules, and stir together well.
2Transfer the chickpeas to a sheet of greaseproof baking paper over a baking tray and roast in the oven for 25 minutes, until golden and slightly crispy.
3While the chickpeas are in the oven, prepare the rest of the salad. Massage the kale leaves thoroughly for 1-2 minutes, then add the peanut butter and massage for a minute or so more.
4Add the apple cider vinegar, tamari, garlic and lemon juice. Toss together the ingredients, and add in the olives before serving.
5Plate the salad with the roasted chickpeas and seeds/nuts on top.
View Full Recipe
Top Vegan Recipe Resources
🥑