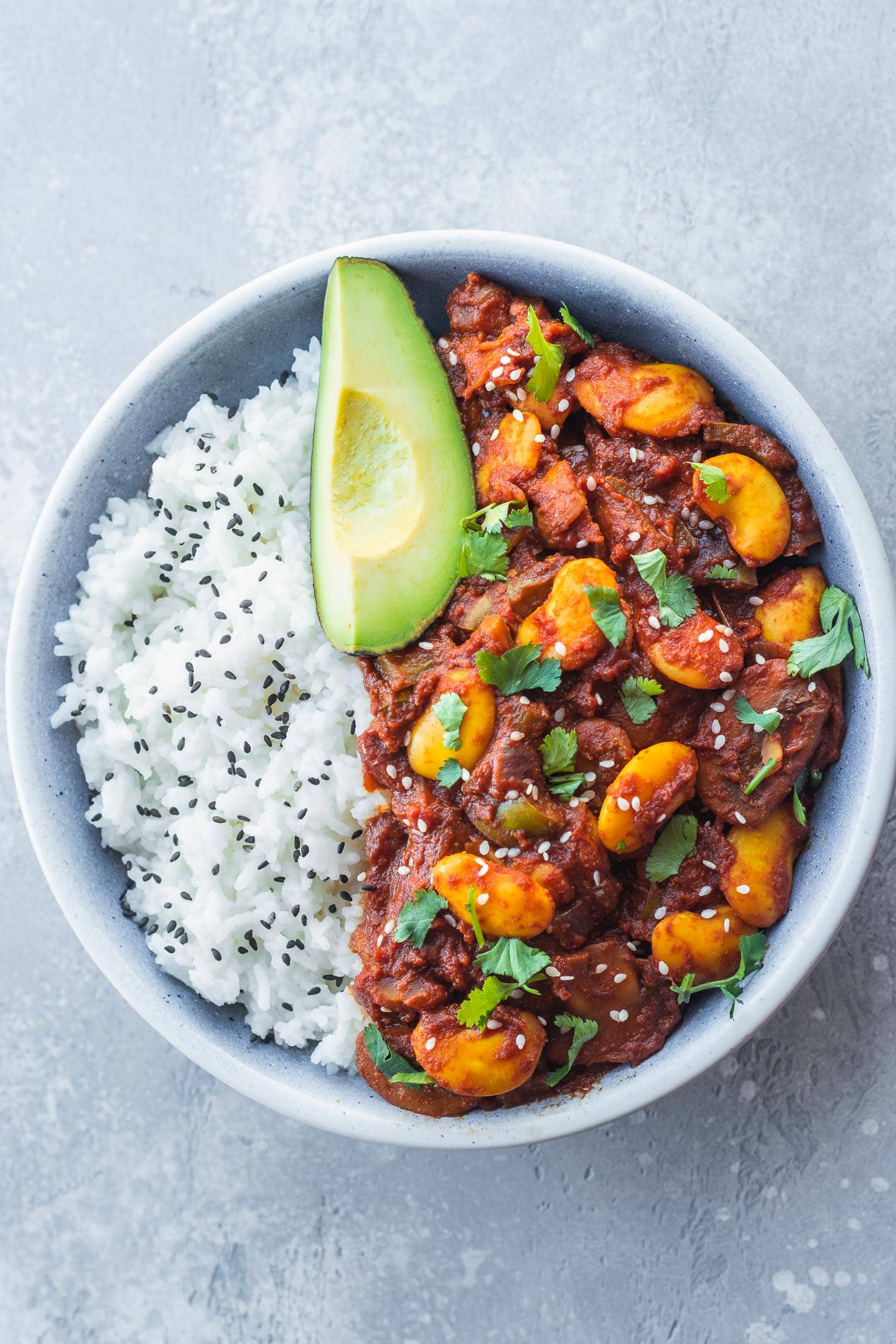 Vegan Chili With Butter Beans Recipe
By Earth of Maria
Ingredients
1 medium onion, chopped
1 clove garlic, minced
1 large green bell pepper, chopped
5 oz mushrooms, chopped
2 tbsp tomato paste
1/2 tsp cumin
1 tsp paprika
1/2 tsp turmeric
1 tbsp apple cider vinegar
2 tbsp tamari
1/2 cup vegetable broth
1 can canned tomatoes, Around 14 oz/400 g
1 can butter beans, (drained and rinsed) around 8.5 oz/240 g
1 tbsp nutritional yeast
1 oz dark chocolate
rice or noodles of choice, to serve
coriander, to serve
avocado, to serve
Instructions
1Add the onion and the garlic to a non-stick saucepan and cook for 2-3 minutes, until translucent. Then, add the green bell pepper, mushrooms and tomato paste, and cook for around 5 minutes more.
2Add the cumin, paprika, turmeric, apple cider vinegar, tamari, vegetable broth and chopped canned tomatoes. Simmer on a low-medium heat, stirring occasionally, for around 25 minutes. Add more vegetable broth or water if needed.
3Add the butter beans and nutritional yeast and simmer for around 10 minutes more.
4At the last minute, stir in the dark chocolate. Serve immediately with rice or noodles, coriander and avocado.
View Full Recipe
Top Vegan Recipe Resources
🥑