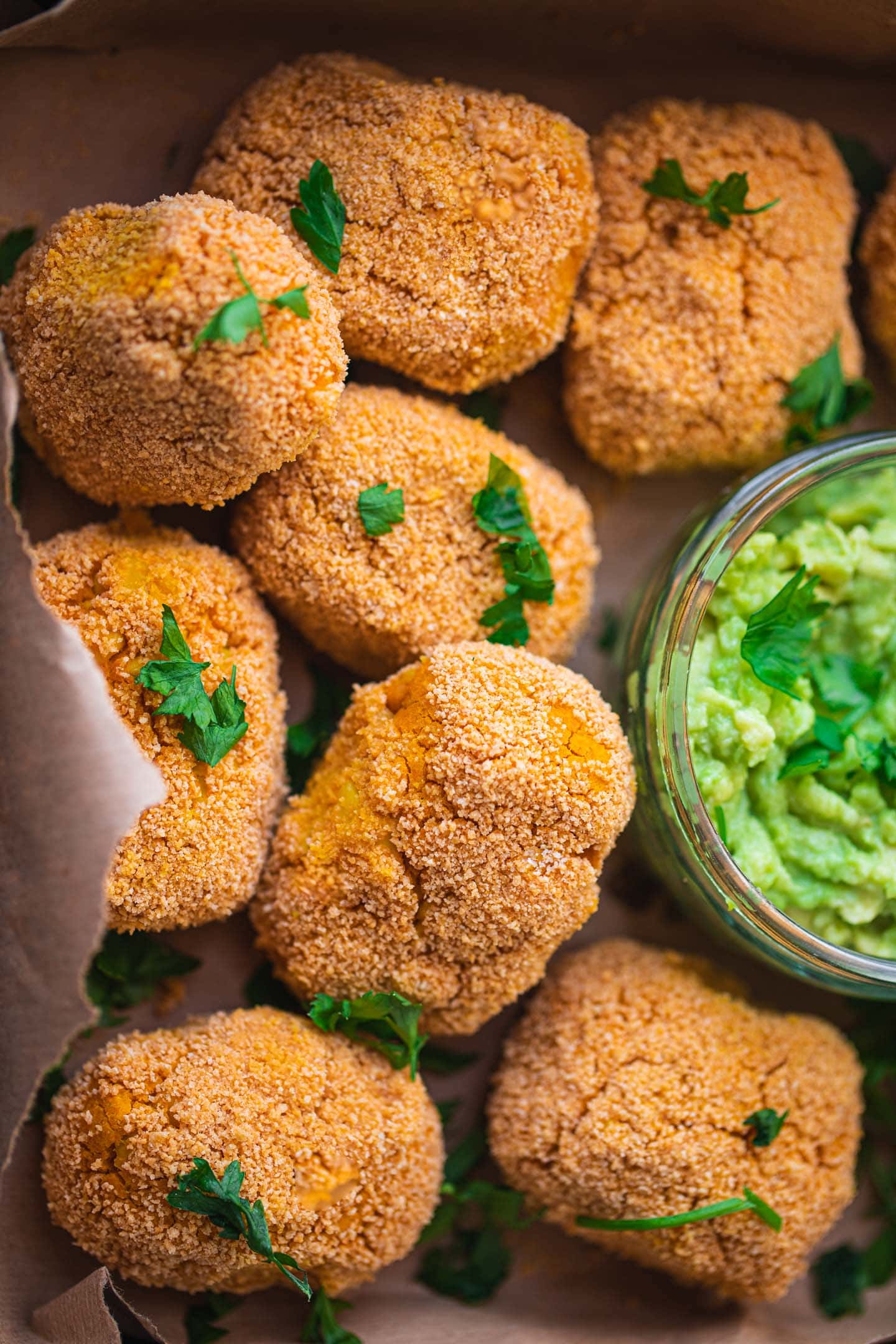 Vegan Chicken Nuggets (Chickpea Nuggets) Recipe
By Earth of Maria
🔪Prep Time: 10 mins
👩‍🍳Cook Time: 18 mins
Ingredients
1 can chickpeas, drained and rinsed
1 1/2 tbsp tomato paste
1 tsp garlic
1 tsp cumin
1 tsp turmeric
1/2 tsp salt
1 tbsp tahini
1/2 cup gluten-free flour
5 oz firm tofu
1/2 cup plant-based milk
1/2 cup gluten-free breadcrumbs
Instructions
1Preheat the oven to 180 degrees C (350 F) and line a baking tray with a sheet of parchment paper.
2Add the chickpeas, tomato paste, garlic, cumin, turmeric, salt, tahini, and flour to a blender or food processor. Blend it slowly until mostly smooth, but some texture from the chickpeas remains.
3Transfer to a mixing bowl and add crumbled tofu. Mix together, using your hands if necessary, to make a dense 'dough'.
4Shape the dough into equally-sized nugget shapes. Dip each one in the plant based milk, followed by the breadcrumbs, and lay out on the parchment paper.
5Bake the nuggets in the preheated oven for 15-18 minutes, until crispy and golden. Make sure not to bake for too long, as they may end up being crumbly.
View Full Recipe
Top Vegan Recipe Resources
🥑