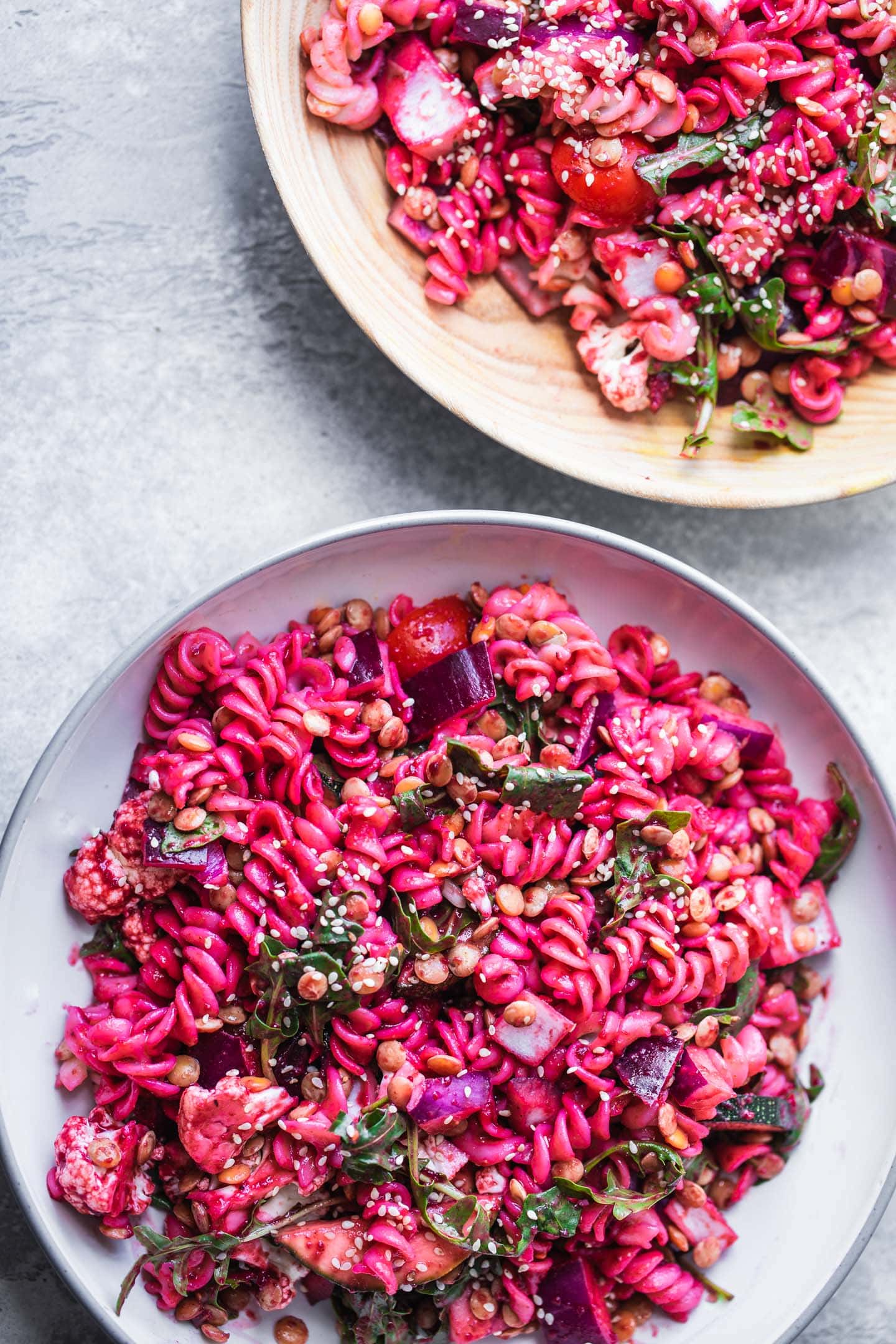 Vegan Beetroot Pasta Salad With Green Lentils Recipe
By Earth of Maria
🔪Prep Time: 5 mins
👩‍🍳Cook Time: 10 mins
Ingredients
8 oz gluten-free pasta
7 oz cherry tomatoes
1 medium red onion
1/2 medium zucchini
3 cups arugula
1/2 medium cauliflower
1 cup cooked green lentils
1/4 cup almond butter
1/4 cup tamari
3 tbsp balsamic vinegar
3 tbsp maple syrup
3 oz cooked beetroot
Instructions
1Cook the pasta according to packaging instructions, draining and rinsing when it's done.
2Meanwhile, prepare the sauce by adding the tamari, balsamic vinegar, maple syrup, almond butter and beetroot to a blender or food processor and blending until smooth.
3Prepare the vegetables. Dice the tomatoes, onion, zucchini and cauliflower.
4When the pasta is ready, transfer it to a large mixing bowl together with the vegetables, arugula, cooked green lentils and the sauce. Mix together.
5Serve either immediately, or after leaving to chill in the fridge.
View Full Recipe
Top Vegan Recipe Resources
🥑