Recipes

Vegan Almond Cookies (6 Ingredients!)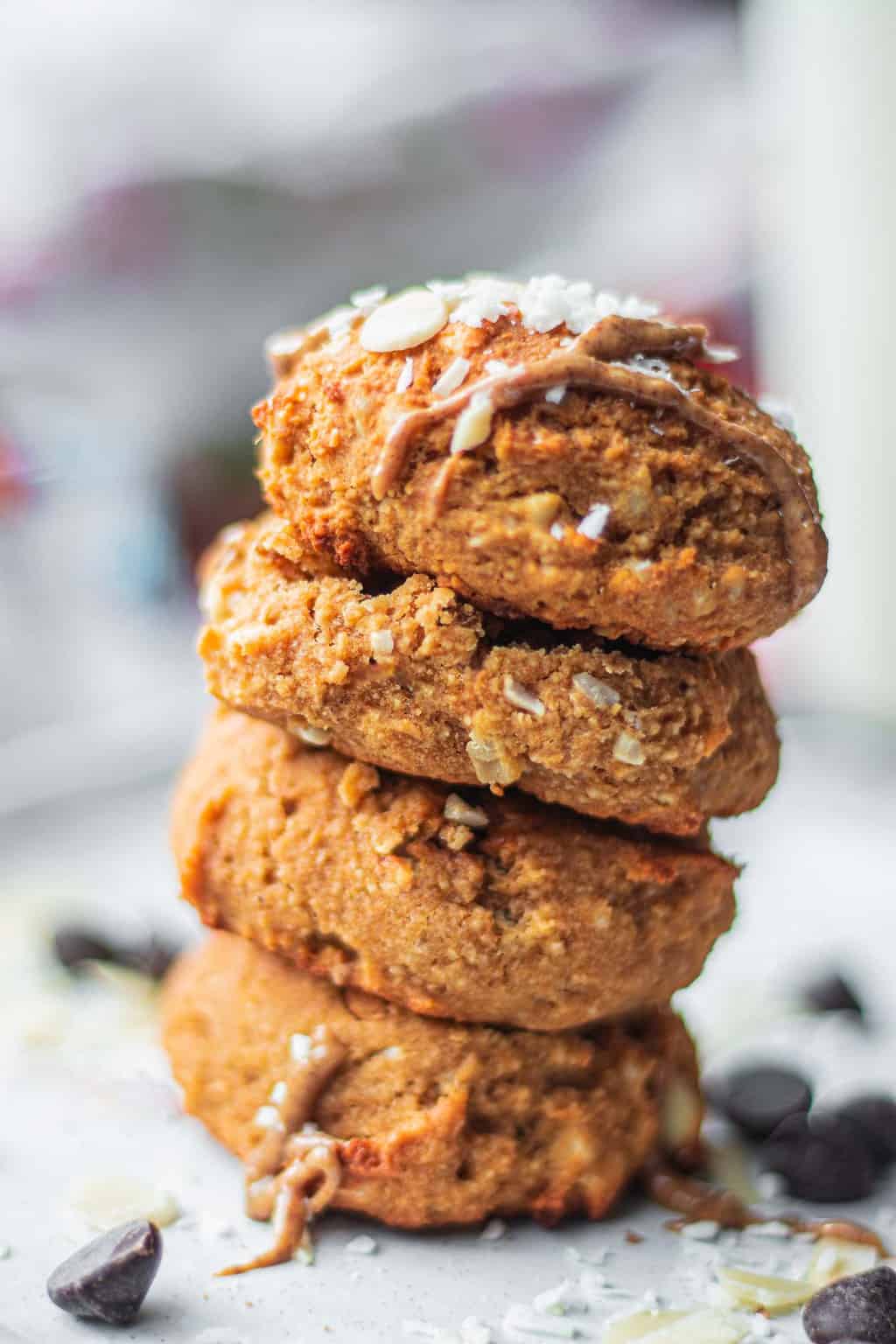 Vegan Almond Cookies (6 Ingredients!) Recipe
By Earth of Maria
🔪Prep Time: 10 mins
👩‍🍳Cook Time: 20 mins
Ingredients
3/4 cup almond flour
1 tsp baking powder
1/3 cup coconut sugar
1/3 cup apple sauce, * See recipe notes for instructions on how to make
1/4 cup almonds, chopped
1/2 cup all-purpose gluten-free flour
Instructions
1Preheat the oven to 180 degrees C/350 F.
2To a large mixing bowl, add the almond flour and baking powder. Whisk together, then add the coconut sugar and apple sauce. Continue whisking, then add the gluten-free flour.
3Using around 1.5-2 tbsp of dough per cookie, form rough spherical shapes on a sheet of baking paper. Bake in the preheated oven for around 20 minutes, until a toothpick comes out clean.
4Serve immediately, or store in an air-tight container for up to 4 days.
View Full Recipe
Top Vegan Recipe Resources
🥑