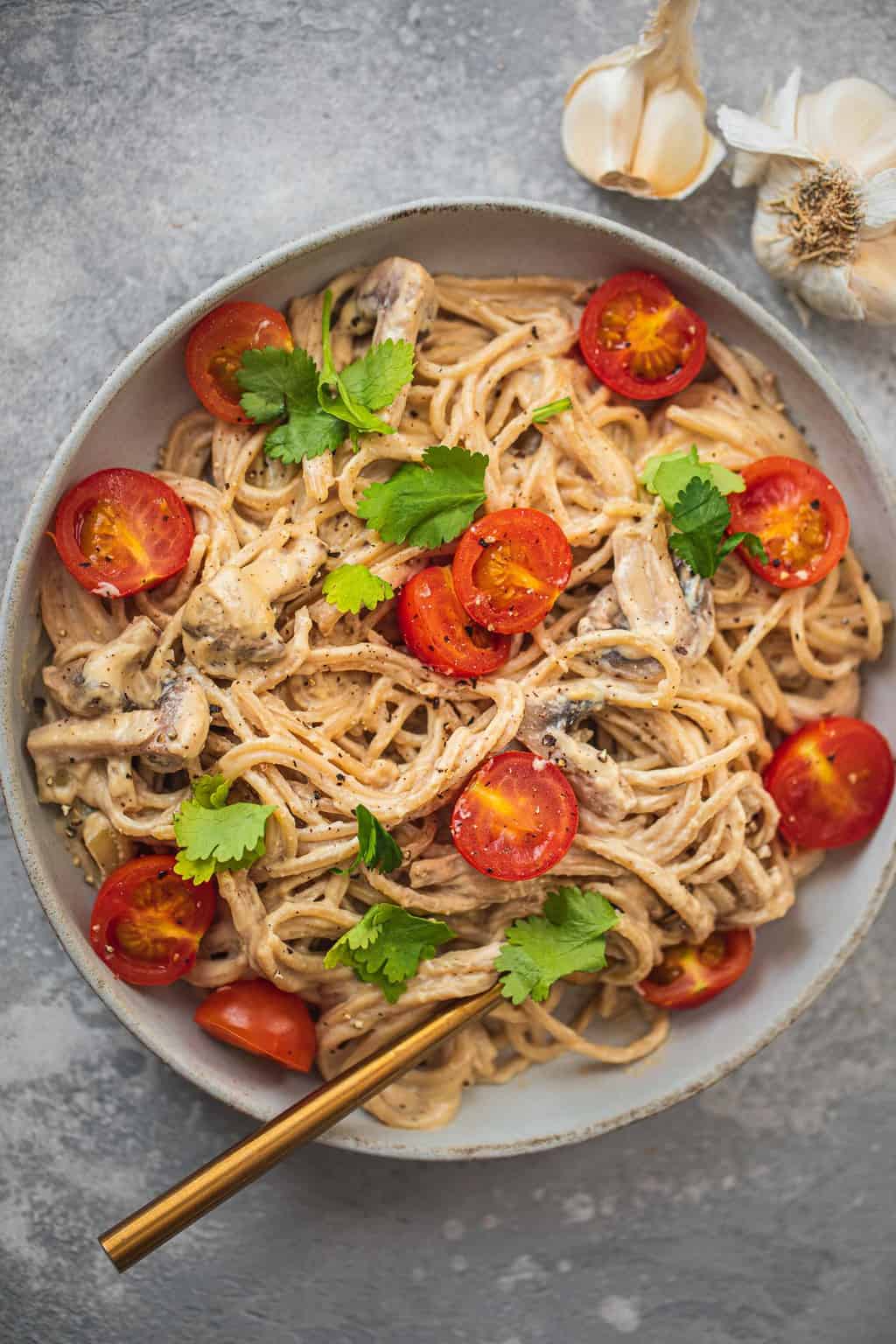 Vegan Alfredo Sauce Recipe
By Earth of Maria
Ingredients
10 oz fettuccine, gluten-free
1 cup cashews, soaked overnight, drained and rinsed
1 cup unsweetened almond milk
2 tbsp tamari
1/4 cup nutritional yeast
10 cherry tomatoes, halved
1 medium red onion, chopped
dried herbs, to serve
5 oz mushrooms, chopped
Instructions
1Start cooking the pasta you want to serve the sauce with according to packaging instructions. Be sure not to overcook it, however. It's much better to leave it slightly al dente.
2Meanwhile, prepare the Alfredo sauce by adding the cashews, plant based milk, nutritional yeast and tamari to a high speed blender and blend until smooth - this usually takes around 30 seconds.
3Add the halved cherry tomatoes to a non-stick frying pan face down and cook for around 2-3 minutes. Remove and set aside.
4When the pasta is almost ready, add onion, garlic and mushrooms to a non-stick frying pan. Cook for 3-4 minutes, until the mushrooms soften.
5Drain and rinse the pasta, transferring it to the frying pan. Pour in the sauce and toss everything together using kitchen tongs, until all of the pasta is evenly coated. Serve with the cherry tomatoes on top.
View Full Recipe
Top Vegan Recipe Resources
🥑