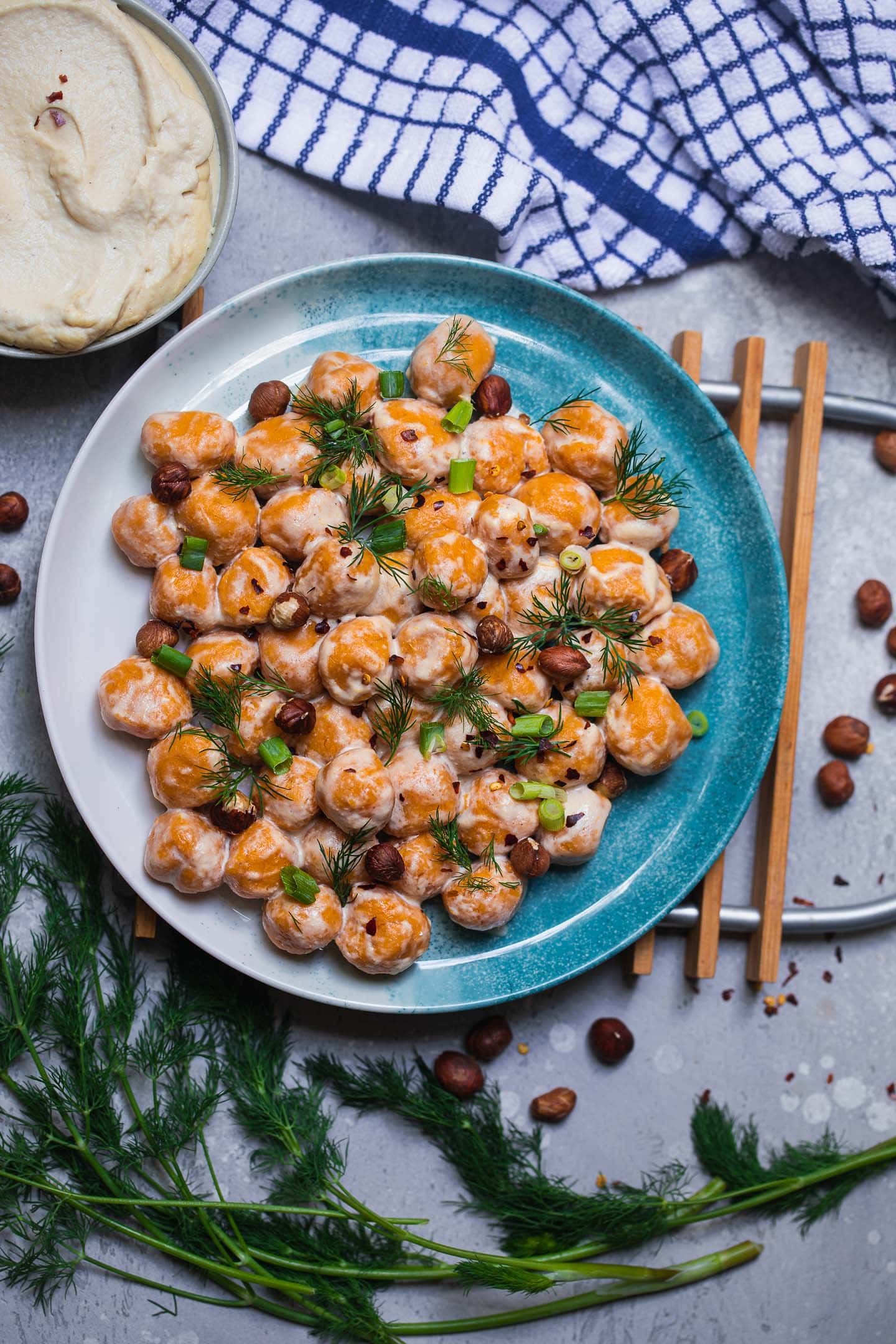 Sweet Potato Gnocchi Recipe
By Earth of Maria
🔪Prep Time: 5 mins
👩‍🍳Cook Time: 10 mins
Ingredients
15 oz sweet potato
1 tsp sea salt
1 tbsp ground flaxseed
3/4 cup rice flour, + 2 tbsp
1/4 cup tapioca flour
1/4 cup chickpea flour
Instructions
1Preheat the oven to 200 degrees C/400 F and then bake the potatoes for around 45-50 minutes, until soft and caramelised.
2Leave the potatoes cool until cool enough to handle and remove the skin and use this time to prepare the flax egg by sitting together ground flaxseed and water and leaving to soak for around 10 minutes. Then, mash the potato using either a potato ricer or a masher.
3Add good quality sea salt and the flax egg, stirring together thoroughly. Next, combine with the rice flour and tapioca flour.
4Add the chickpea flour and knead the dough, making sure not to overdo it. You may need to add more chickpea flour than the recipe states, but don't add too much as this will result in gnocchi that are too dry.
5Transfer the dough to a well-floured surface and cut it into quarters. Roll a segment into a long tope and cut it into 1 inch segments, subsequently shaping them as you wish.
6Bring a pot of salted water to a very light simmer. Submerge the gnocchi in the water, working in batches if necessary. Cook for 5 minutes, until they start to rise to the surface. Remove with a slotted spoon and set aside before moving onto the next batch.
View Full Recipe
Top Vegan Recipe Resources
🥑