Recipes

Starbucks Shaken Espresso Recipe (Iced Brown Sugar Oat Milk)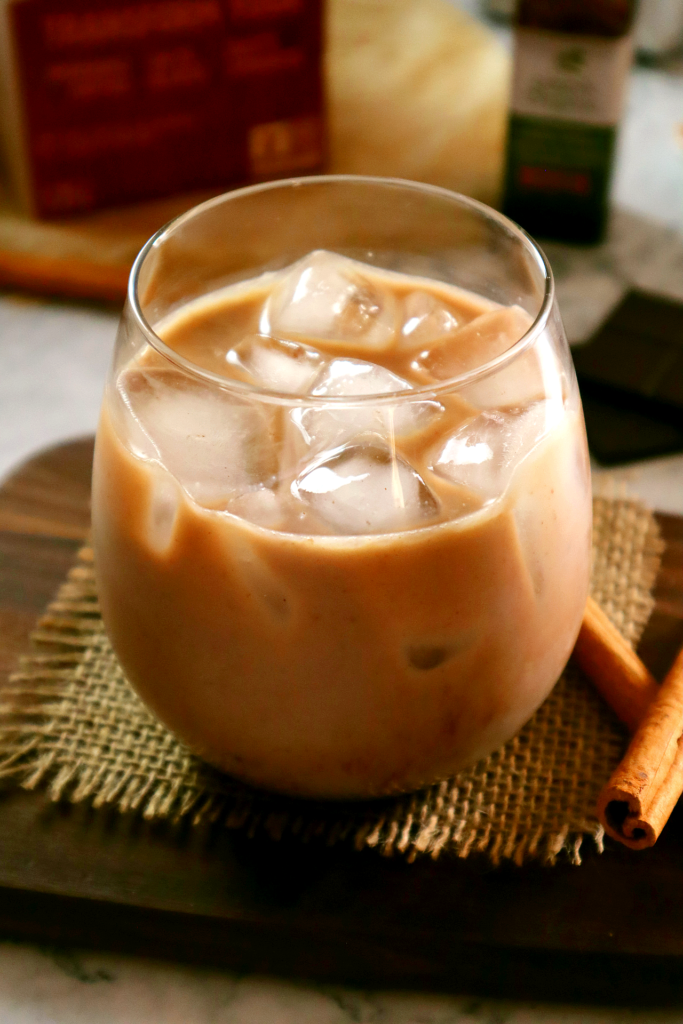 Starbucks Shaken Espresso Recipe (Iced Brown Sugar Oat Milk) Recipe
By Peanut Palate
Ingredients
½ cup dark roast coffee
3 tbsp brown sugar (light brown or dark brown) add 4 tbsp for extra sweetness
1 tsp vanilla extract
2 tsp cocoa powder
1 tsp ground cinnamon
1 cup oat milk
Ice
Instructions
1Keep a cup ready (the size of the Starbucks grande cups) to use.
2Make the coffee first, either using an espresso machine or instant coffee granules.
3With a whisk, dissolve the cocoa powder, cinnamon and brown sugar into the coffee. Let the coffee mixture cool down enough to add ice to it. This can take 15-20 minutes.
4Once it is cooled, whisk in the vanilla and pour in the oat milk.
5Fill the cup with ice, then pour the coffee mixture over top.
6Put a lid on the cup and shake to combine everything.
7Drink right away!
View Full Recipe
Top Vegan Recipe Resources
🥑