Recipes

Starbucks Green Tea Frappuccino Recipe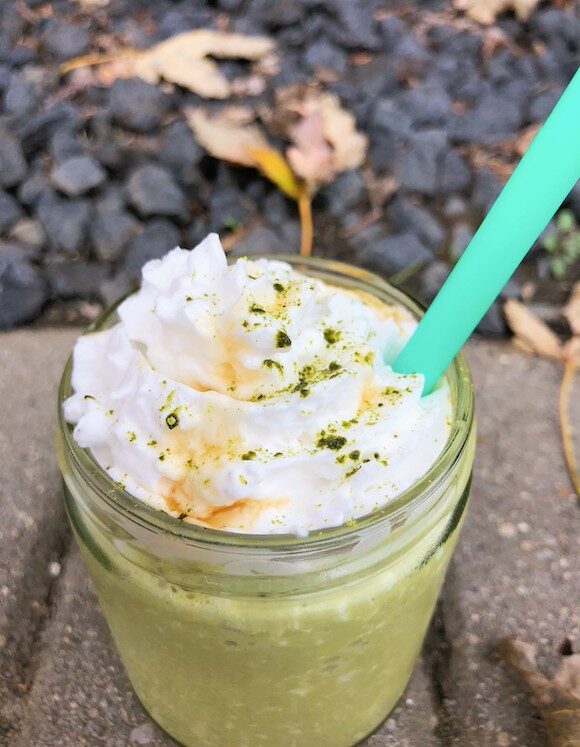 Starbucks Green Tea Frappuccino Recipe Recipe
By Peanut Palate
Ingredients
10 tbsp full-fat canned coconut milk not carton!
1 cup oat milk
¼ cup 100% pure maple syrup
1 tsp vanilla extract
1½ tbsp matcha powder
Pinch salt
vegan whipped cream optional
Instructions
1To make the coconut milk ice cubes, take a standard 16-cube rectangular ice cube tray and pour the canned coconut milk to make 10 cubes (about 1 tablespoon per tray). Make sure to thoroughly shake the can before using. Place this in the freezer.
2Wait 8 hours or until the cubes are frozen solid.
3Once the cubes are ready, add these to a high speed blender along with the rest of the ingredients (except the whipped cream).
4Blend until smooth.
5Pour into a glass and top with vegan whipped cream (optional, but totally needed for a frappuccino)!
View Full Recipe
Top Vegan Recipe Resources
🥑