Recipes

Starbucks Copycat Chai Tea Latte Recipe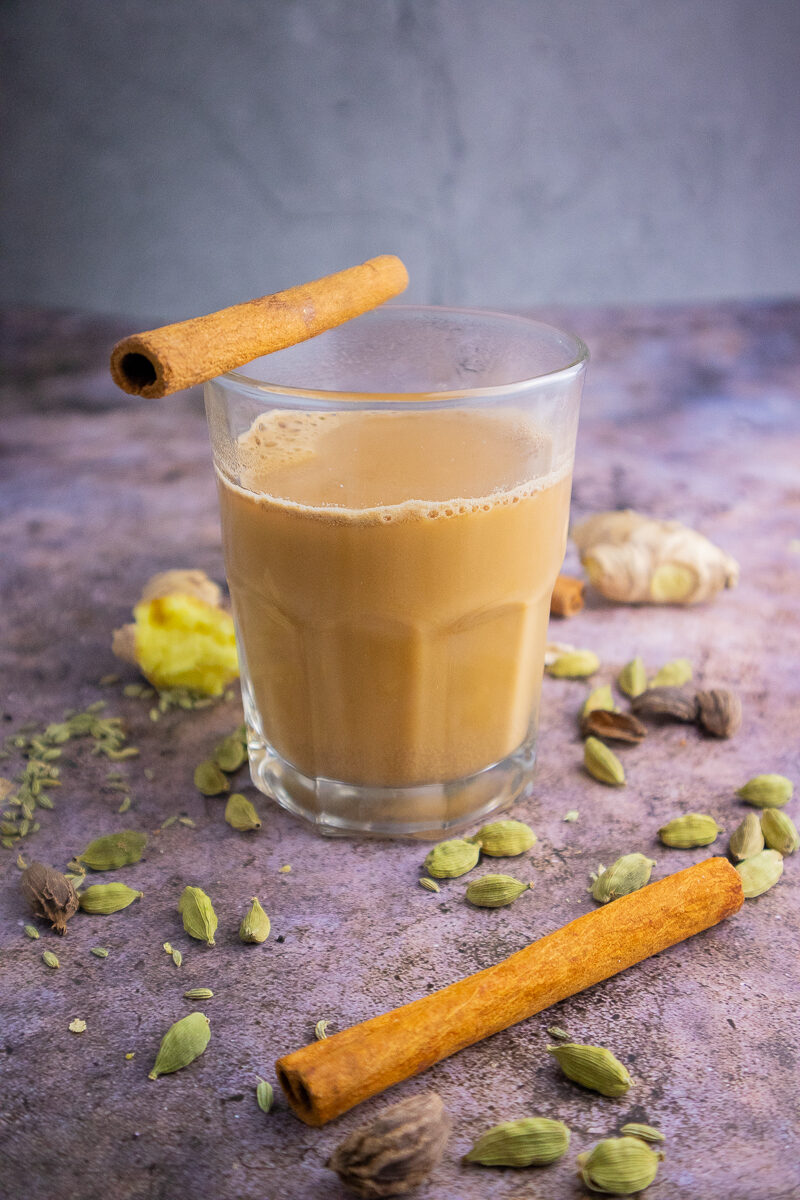 Starbucks Copycat Chai Tea Latte Recipe Recipe
By Peanut Palate
Ingredients
⅓ cup lukewarm water
1 cup regular oat milk not unsweetened
1 tsp fennel seeds
½ tsp fresh ginger finely grated
1 medium brown cardamom pod crushed, including pod and seeds
1 small green cardamom pod crushed, including pod and seeds
1 small clove crushed
1 small star anise
¼ medium fresh cinnamon stick
2 tsp pure maple syrup add 1 tsp more as desired
1 black Indian masala chai bag see substitutions for example brands
Instructions
1Add all ingredients to a small saucepan over medium heat, except the chai bag. Use 2 tsp of the sweetener to begin, adding more at the end as needed.
2Once the milk begins to boil, remove it from the heat and add in the chai bag.
3Let it steep, covered, for 5 minutes.
4After 5 minutes, strain the mixture through a sieve and into a mug. Press down on the strained tea bag to squeeze out all the liquid. Enjoy!
View Full Recipe
Top Vegan Recipe Resources
🥑