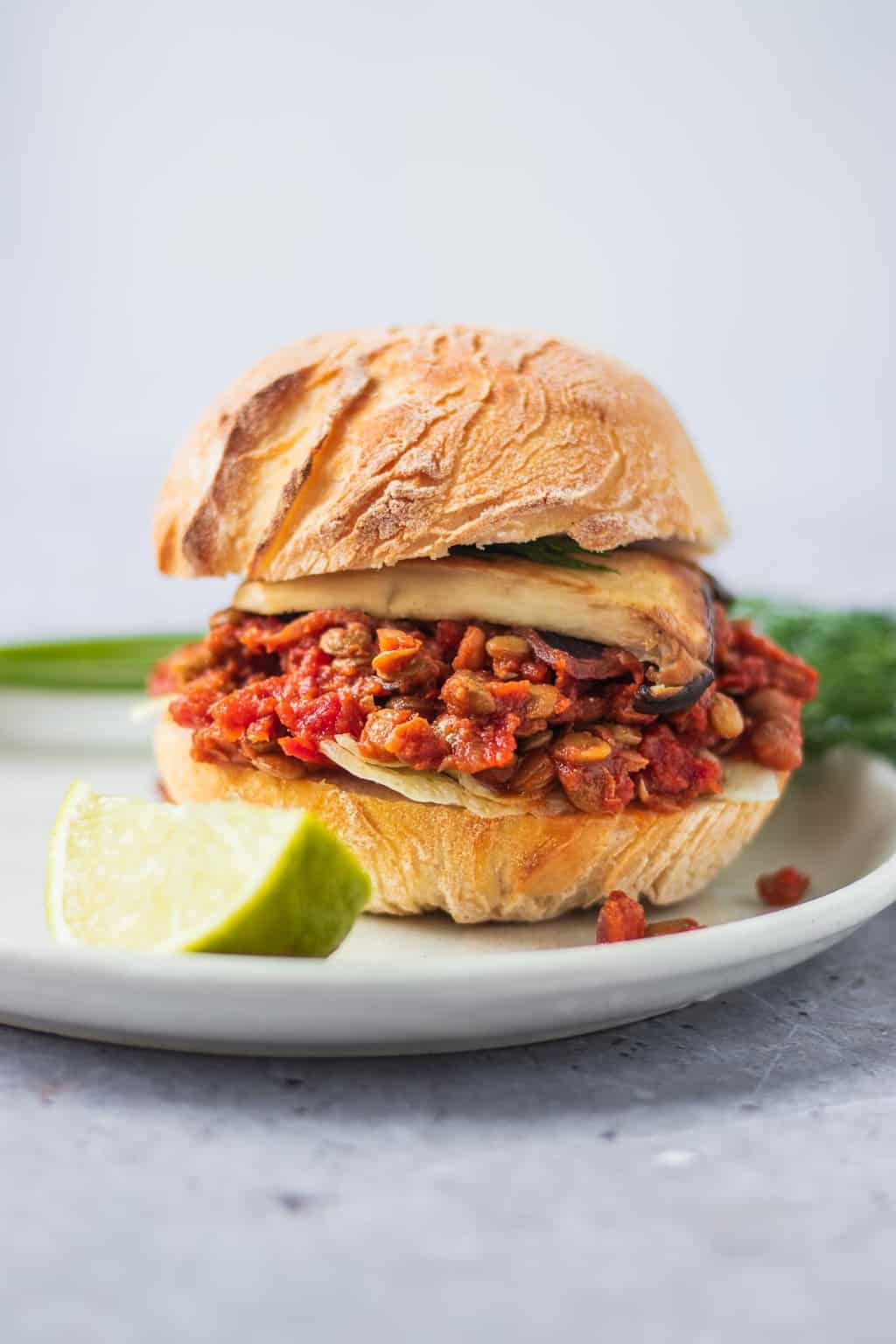 Sloppy Joes Recipe
By Earth of Maria
🔪Prep Time: 20 mins
👩‍🍳Cook Time: 15 mins
Ingredients
1 cup green lentils
3 king oyster mushrooms, sliced
2 cloves garlic, crushed
1 medium onion, chopped
1 can canned tomatoes, (400g/14oz)
1 tsp sugar
1 tsp liquid smoke
2 tbsp tamari
1 tsp paprika
1 tsp cumin
salt and pepper, to taste
2 tbsp soy yoghurt
4 gluten-free burger buns, to serve
Instructions
1Cook the lentils according to instructions on packaging. This usually takes around 20 minutes.
2Meanwhile, prepare the mushrooms by cooking them for around 5 minutes, until golden and soft.
3Add the garlic and the onion to a non-stick frying pan with a few tbsp water and sauté for around 3 minutes, until fragrant.
4Add the cooked lentils, canned tomatoes, sugar, liquid smoke, tamari, paprika and cumin. Simmer, stirring frequently, on a low-medium heat, for around 15 minutes.
5Season to taste with salt and pepper, then stir in the soy yoghurt. Serve immediately in the burger buns with the mushrooms.
View Full Recipe
Top Vegan Recipe Resources
🥑