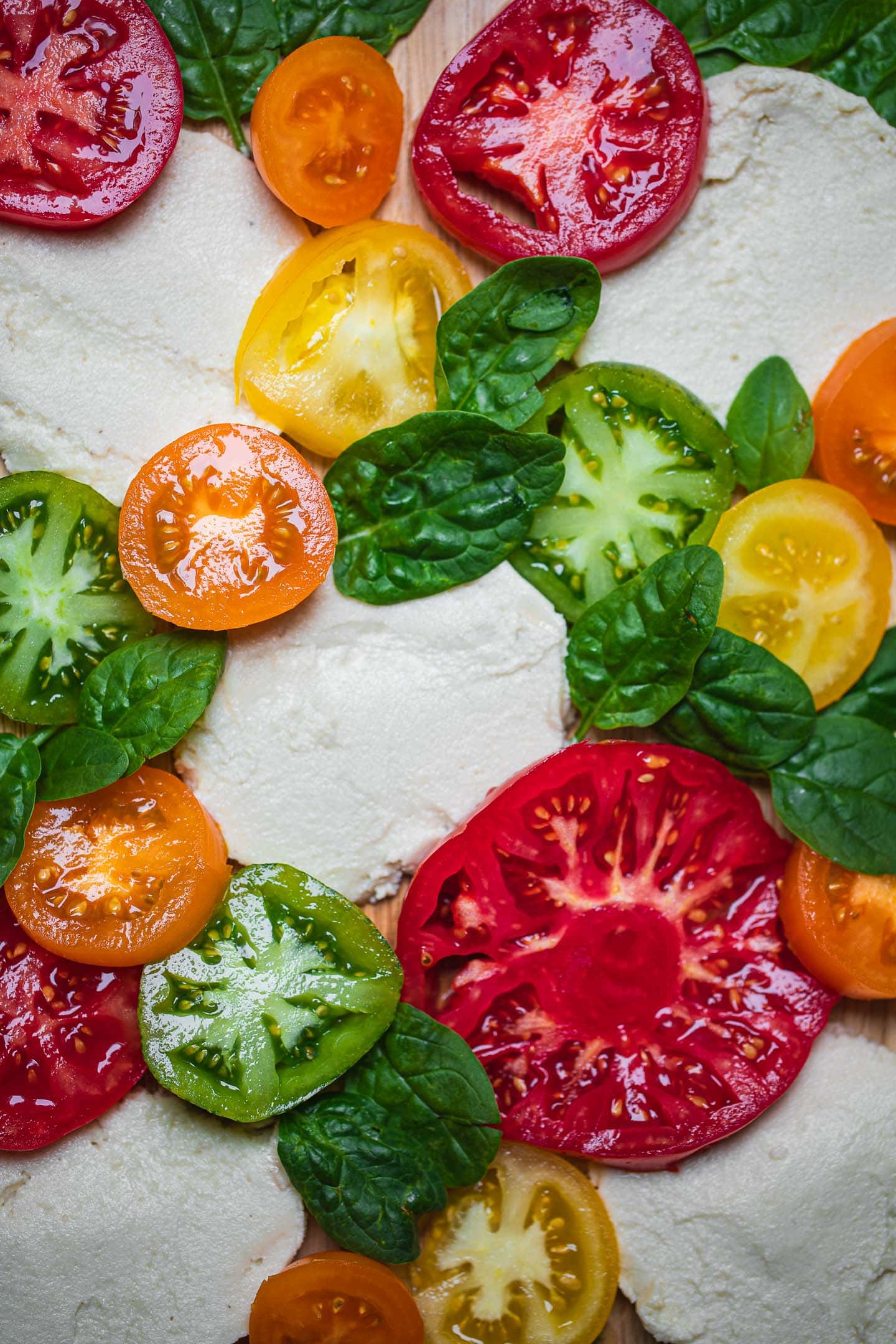 Simple Vegan Mozzarella Recipe
By Earth of Maria
🔪Prep Time: 5 mins
👩‍🍳Cook Time: 5 mins
Ingredients
1/2 cup cashews, soaked for at least 4 hours
1/2 cup coconut milk
3 tbsp nutritional yeast
1/2 tsp salt
1 tbsp tapioca flour
1 tbsp lemon juice
1/2 tsp garlic powder
2 tbsp agar agar
Instructions
1Add all the cashews, coconut milk, nutritional yeast, salt, tapioca flour, lemon juice and garlic powder to a high speed blender or a food processor. Make sure to wash the cashews thoroughly before using them.
2Blend until very smooth, then pour into a saucepan over a medium heat. Stir with a whisk, and gradually add the agar agar, around 1/2 tbsp at a time.
3Continue whisking until it gets thick and stretchy - this usually takes around 5 minutes.
4You can either serve it as it is, or transfer to a container of your choice and leave to set in the fridge for around two hours.
View Full Recipe
Top Vegan Recipe Resources
🥑