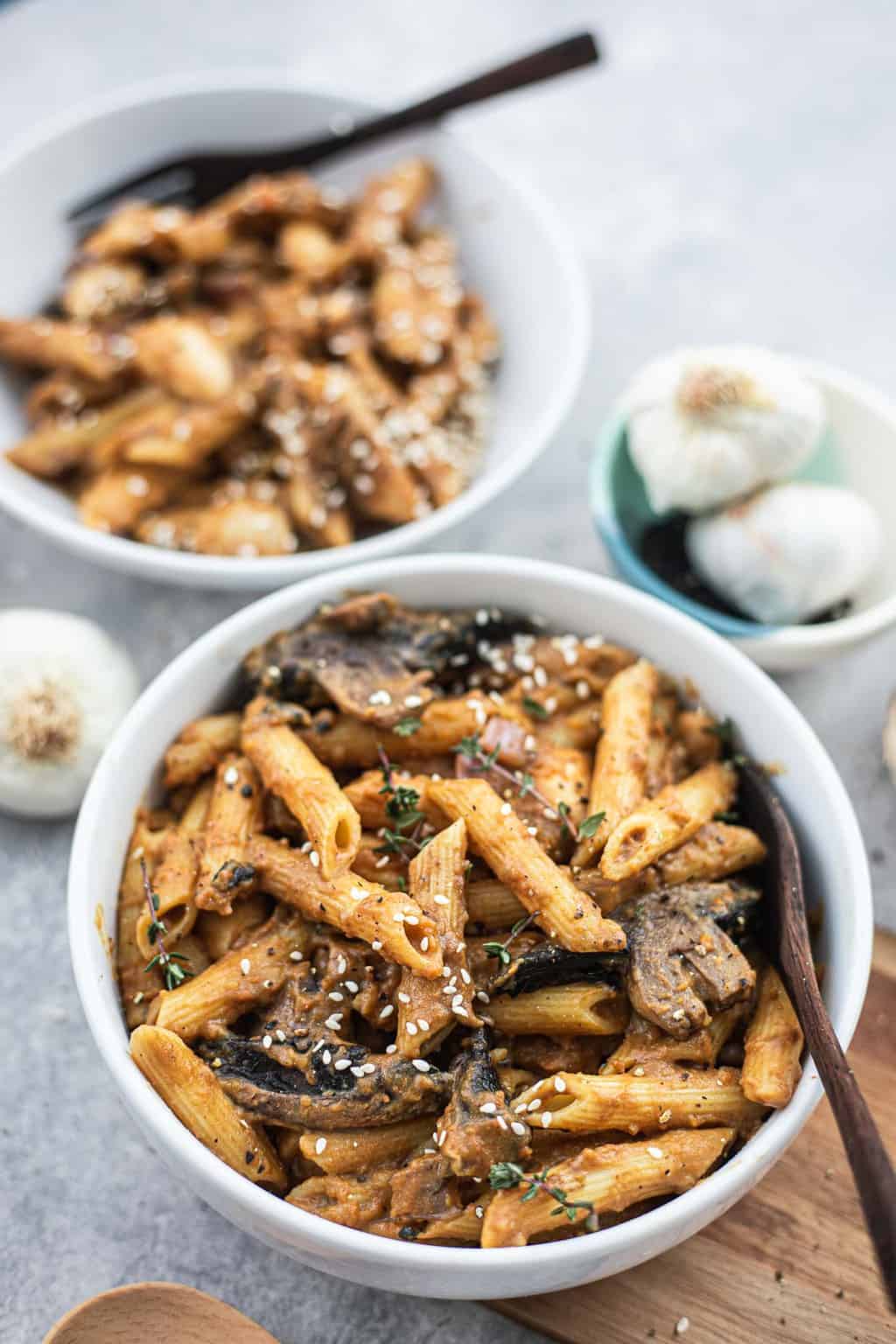 Nut-Free Vegan Creamy Pasta With Butter Beans Recipe
By Earth of Maria
🔪Prep Time: 20 mins
👩‍🍳Cook Time: 2 mins
Ingredients
7 oz gluten-free pasta
1 medium red onion, chopped
3 portobello mushrooms, sliced
1 can butter beans, drained and rinsed
1 large carrot, peeled and chopped
17 oz potatoes, peeled and chopped
1 tsp paprika
1 tsp cumin
2 tbsp tamari
1/2 cup oat milk
1/4 cup tahini
1 tbsp lemon juice
Instructions
1Cook the potatoes and the carrots for 12-15 minutes, until fully softened. Meanwhile, cook your pasta according to packaging instructions, which usually takes around 10-12 minutes, draining once its ready.
2Add the onion and mushrooms to a non-stick frying pan with a splash of water and sauté for around 5 minutes, until softened. You can start doing this when the pasta and vegetables are almost cooked.
3Drain and rinse the vegetables and transfer them to a blender or food processor together with the paprika, cumin, tamari, oat milk, tahini and lemon juice. Blend until fully smooth.
4Add the butter beans to the frying pan followed by the sauce and stir for 1-2 minutes to heat it through. Then, add the cooked pasta and stir together for a further 2 or so minutes to combine before serving.
View Full Recipe
Top Vegan Recipe Resources
🥑