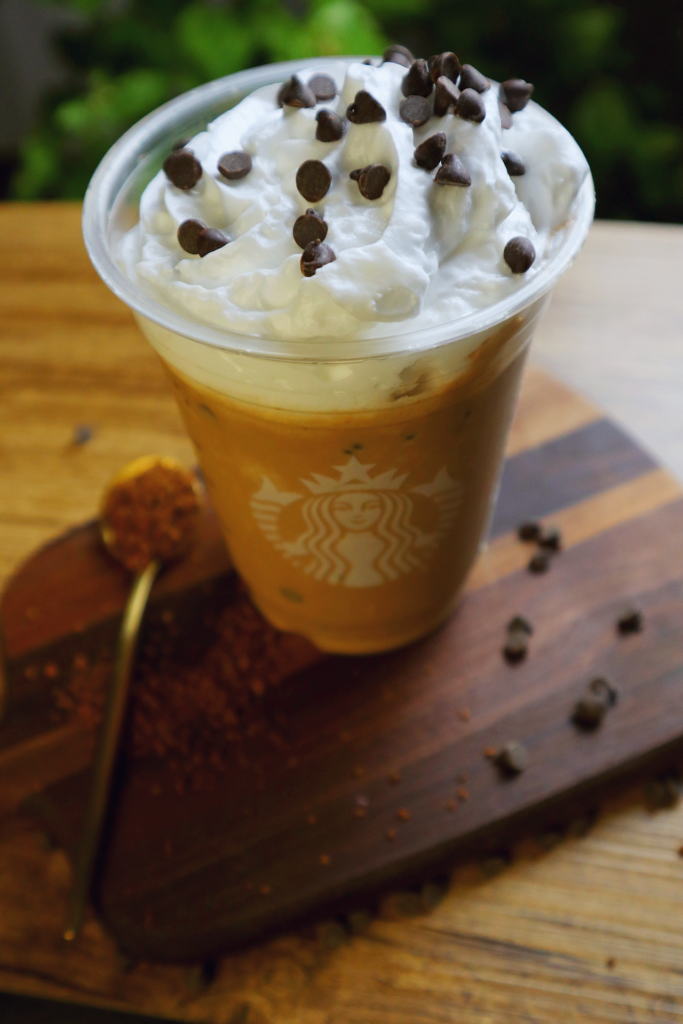 Java Chip Frappuccino Recipe
By Peanut Palate
Ingredients
2-3 tsp instant coffee powder Start with 1.5, add more if desired
¾ cup cashew milk
3 tbsp cocoa powder I used hot chocolate powder so there was more sugar added in. You might want to add more sweetener.
8 coconut milk ice cubes Take a regular-sized rectangular ice cube tray and freeze canned coconut milk instead of water in it
1-2 tbsp sweetener Start with 1 tbsp sweetener (eg. coconut sugar) and add more as desired
2 tbsp mini chocolate chips
Vegan whipped cream and chocolate chips on top, optional
Instructions
1Blend together the first 5 ingredients until there are no chunks remaining.
2Pulse in the chocolate chips – you don't want them to be completely unnoticed. There should be tiny pieces of it through the drink.
3Serve it right away! Top with vegan whipped cream or other toppings as desired.
View Full Recipe
Top Vegan Recipe Resources
🥑