Recipes

How To Make Non Alcoholic Apple Cider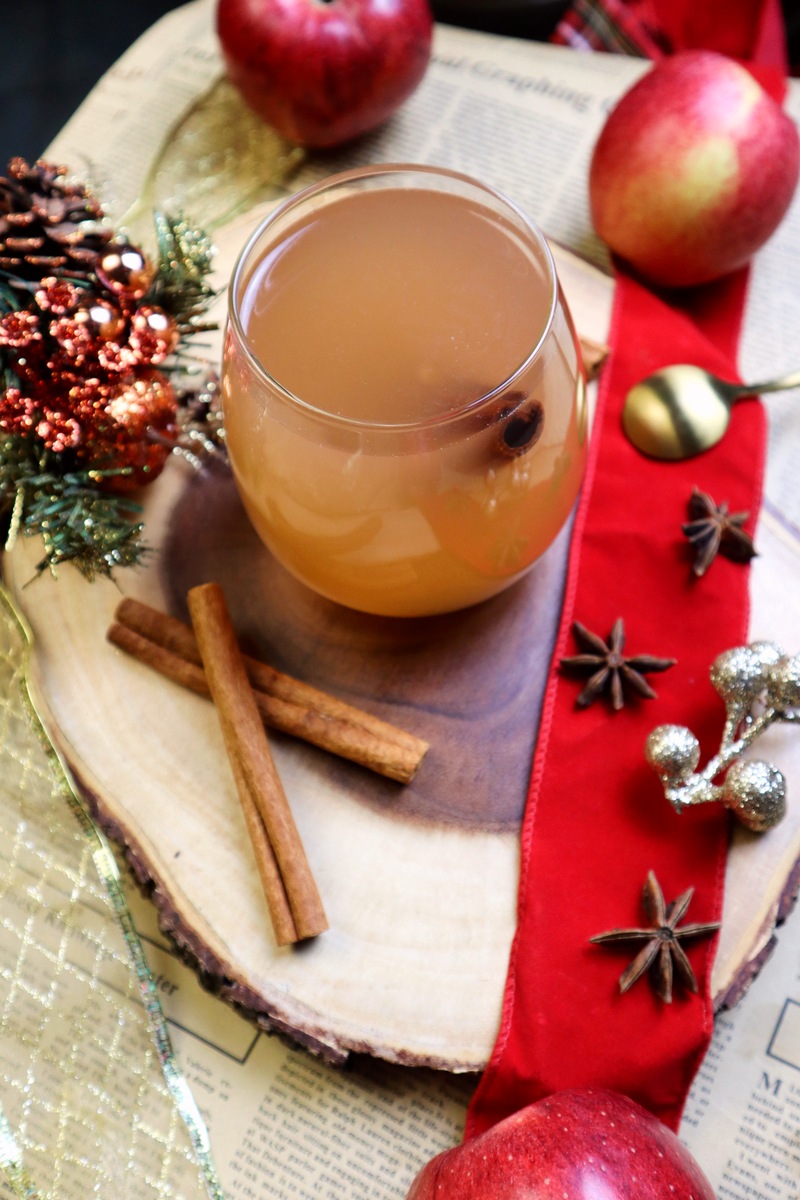 How To Make Non Alcoholic Apple Cider Recipe
By Peanut Palate
Ingredients
⅛ teaspoon ground nutmeg
8 cinnamon sticks
4 teaspoons lemon zest
12 cloves
4 star anise
12 apples, chopped
Sweetener
Instructions
1Cut up all the apples (you don't need to peel them) and place in a pot. Cover with just enough water so they are all submerged. Place this pot on medium heat on the stovetop.
2Add the rest of the ingredients to the pot. Don't add the sweetener yet – I would wait until the end to add any, since the apples themselves can add sugar too.
3Allow the mixture to slowly cook for 1 hour.
4Remove pot from the heat and allow it to cool. Allow it to sit overnight to enhance the flavor and thicken the juice.
5The next day, strain the mixture through a sieve. Mash the apples as much as you can through it to make sure all the juice is drained out of them. Add sweetener if desired.
6If it isn't fully warmed, I would boil the mixture and serve it hot with a cinnamon stick inside!
View Full Recipe
Top Vegan Recipe Resources
🥑