Recipes

Homemade Starbucks Peppermint Mocha Frappuccino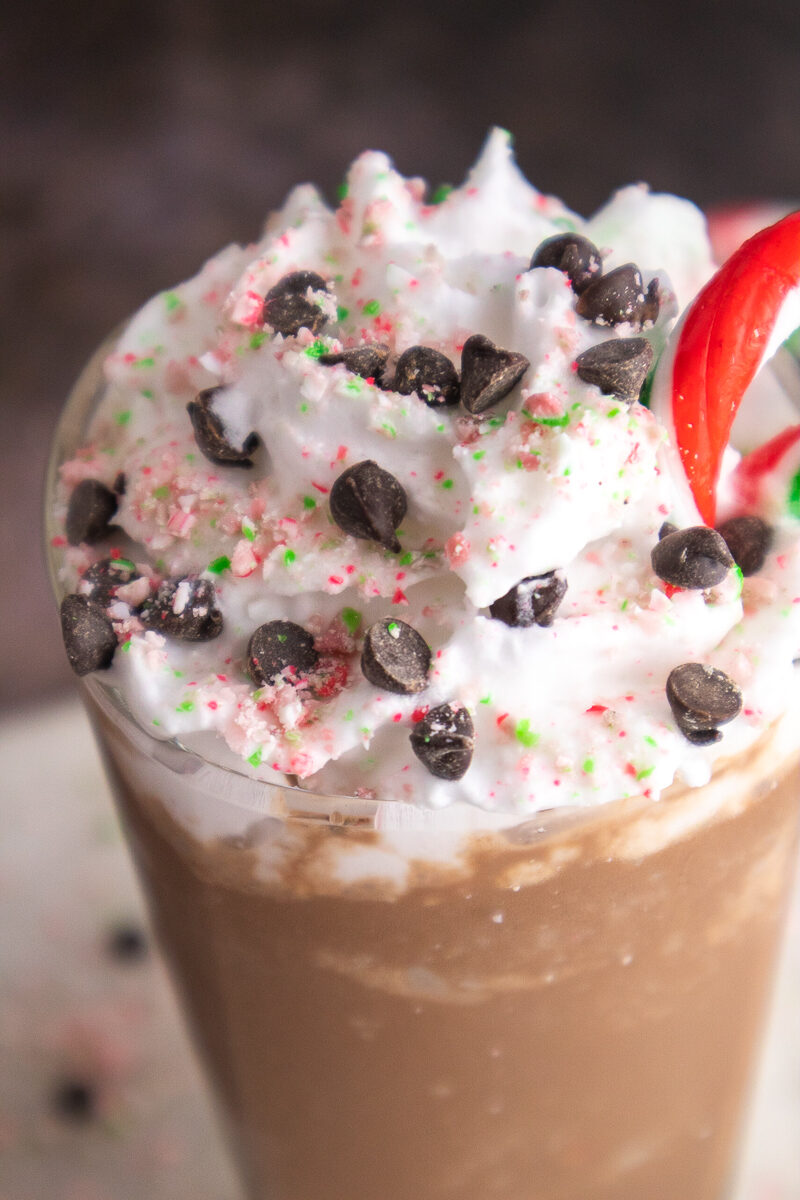 Homemade Starbucks Peppermint Mocha Frappuccino Recipe
By Peanut Palate
Ingredients
1 cup frozen oat milk ice cubes
3 tbsp cacao powder
2 tbsp pure maple syrup
¼ cup liquid oat milk chilled
¼ cup black coffee chilled
½ tsp vanilla extract
⅛ tsp peppermint extract
⅛ tsp pink salt
vegan whipped cream optional topping
vegan mini semisweet chocolate chips optional topping
vegan candycanes optional topping
Instructions
1Prepare the oat milk ice cubes by freezing oat milk into ice cube trays the night before, or for at least 6 hours until fully frozen. Once these are ready, move onto the next step.
2Blend together all ingredients for the frappuccino in a blender, except the optional toppings.
3Once blended, pour the drink into a tall glass.
4Top with vegan whipped cream, chocolate chips and crushed candycanes. Enjoy!
View Full Recipe
Top Vegan Recipe Resources
🥑