Recipes

Healthy Vegan Mint Chocolate Chip Milkshake Recipe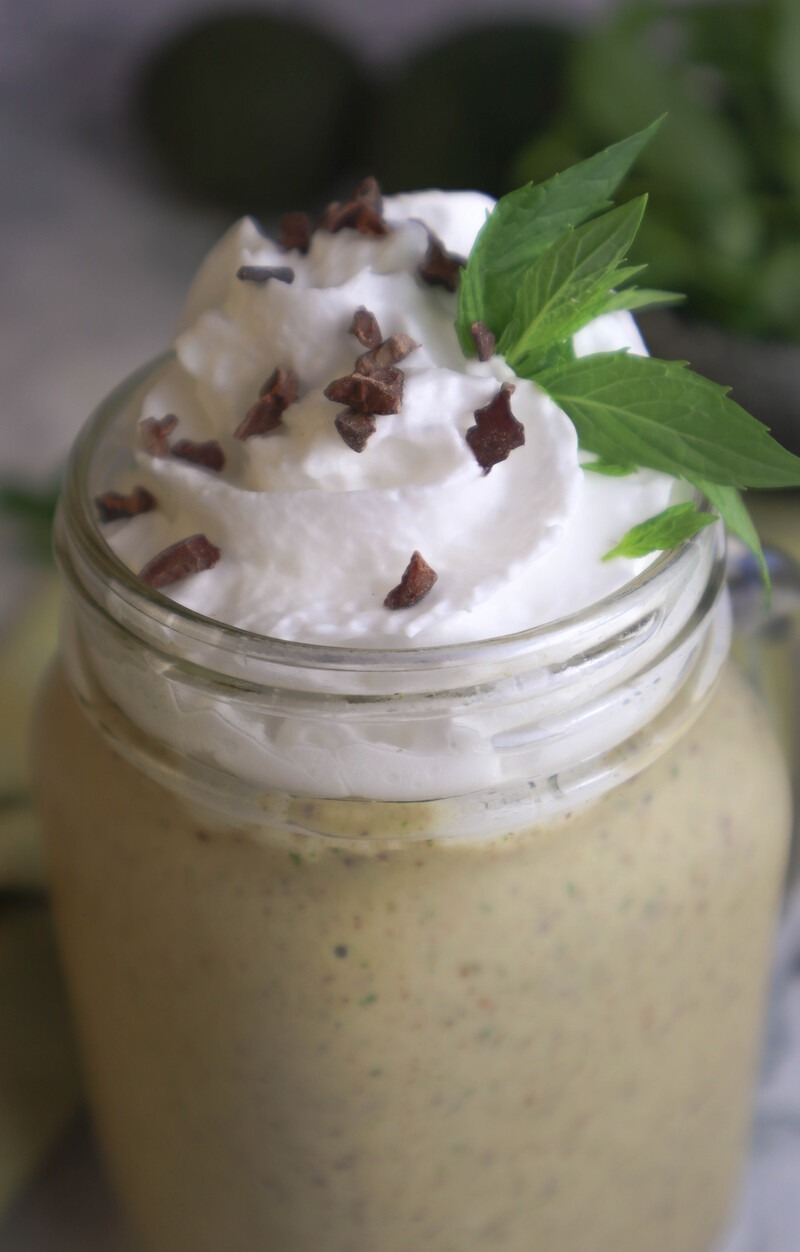 Healthy Vegan Mint Chocolate Chip Milkshake Recipe Recipe
By Peanut Palate
Ingredients
⅔ cup oat milk chilled
⅔ cup oat milk frozen into ice cubes
¼ cup full-fat, canned coconut milk frozen into ice cubes
⅓ cup fresh mint leaves
1-2 tbsp pure maple syrup
¼ tsp vanilla extract
¼ medium ripe avocado frozen
2 tbsp vegan semisweet chocolate chips
vegan whipped cream optional topping
Instructions
1Blend together all ingredients, except the chocolate chips and whipped cream, in a high speed blender until smooth.
2Add in the 2 tbsp chocolate chips, and pulse the blender a few times to break up the chocolate, just enough to leave small flecks throughout the milkshake.
3Pour smoothie into a tall glass. Top with optional vegan whipped cream, chocolate chips and mint leaves. Enjoy!
View Full Recipe
Top Vegan Recipe Resources
🥑