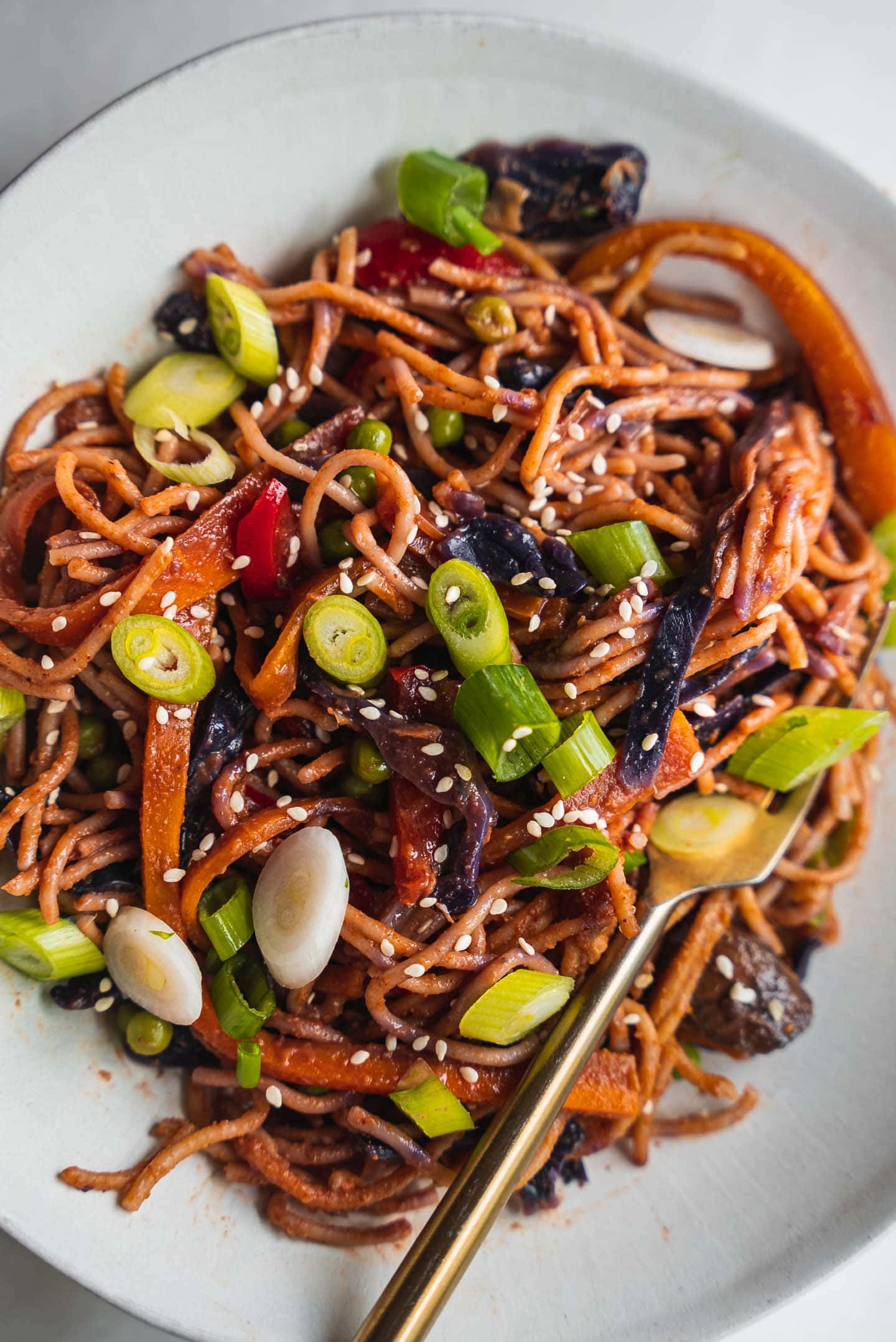 Easy Vegetable Spaghetti Recipe
By Earth of Maria
🔪Prep Time: 0 mins
👩‍🍳Cook Time: 15 mins
Ingredients
10 oz spaghetti, use gluten-free if necessary
1 tbsp olive oil
1 large onion, diced
2 cloves garlic, minced
2 tbsp tomato paste
5 oz purple cabbage
1 large red bell pepper, de-seeded and diced
2 medium carrots, chopped into matchsticks
2 cups mushrooms, chopped
2 tsp cumin
2 tsp paprika
3/4 cups plant based milk
3 tbsp tamari
1/4 cup nutritional yeast
3 tbsp lime juice
2 tbsp cornstarch
Instructions
1Cook the spaghetti according to instructions on packaging.
2Heat some olive oil in a frying pan and adding the onion and garlic. Cook for 2-3 minutes, until softened and fragrant, then add tomato paste and cook for a few minutes more.
3Add carrots, purple cabbage, red bell pepper, chestnut mushrooms, cumin and paprika. Cook for 7-8 minutes, until the vegetables soften and the mushrooms are fragrant.
4Add plant based milk and tamari and stir together. Then, transfer the spaghetti from the saucepan and proceed to add nutritional yeast, lime juice and cornstarch. Toss the spaghetti in the sauce, and serve when the sauce thickens.
View Full Recipe
Top Vegan Recipe Resources
🥑