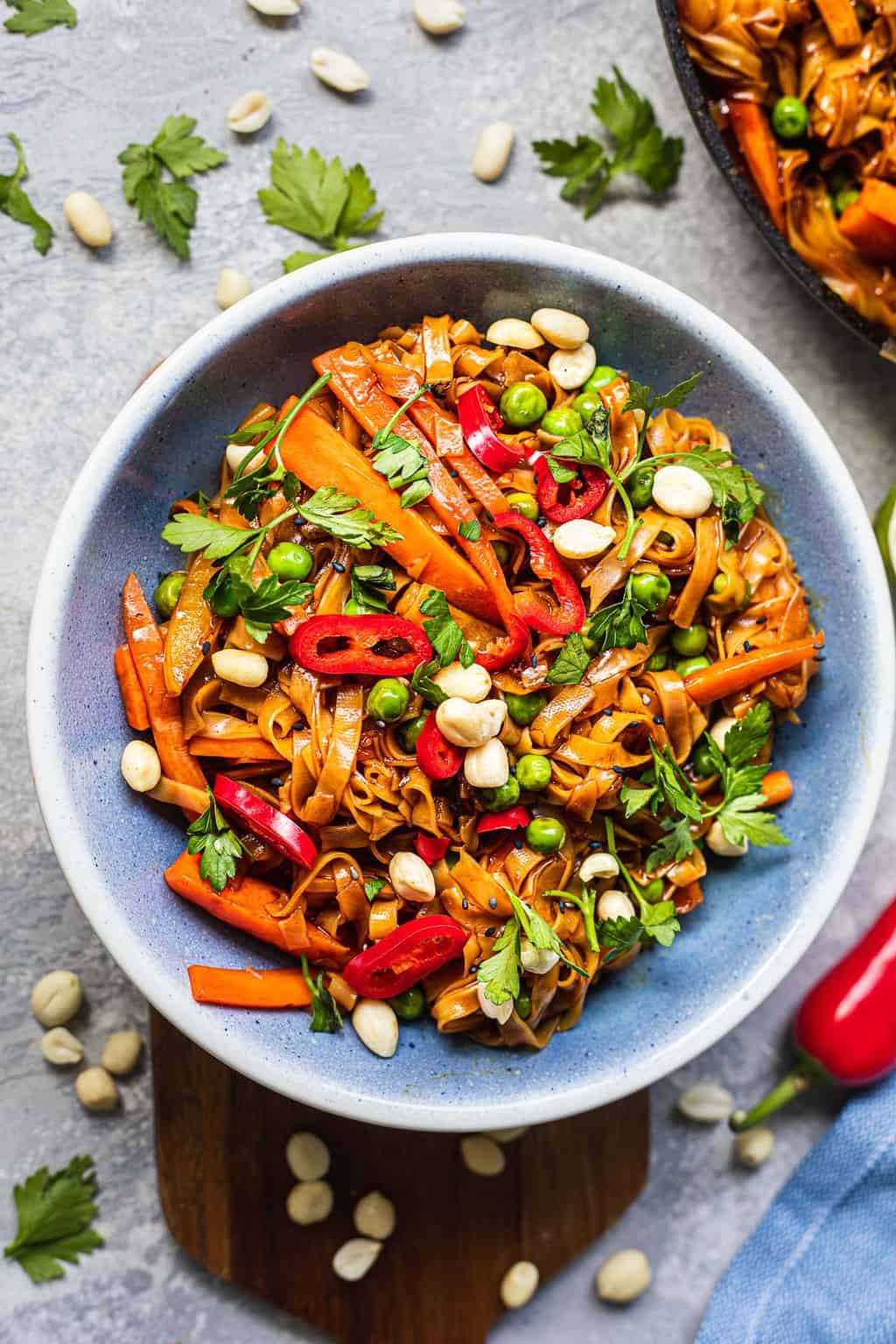 Easy Vegan Pad Thai Recipe
By Earth of Maria
Ingredients
1 1-inch piece ginger, grated
1 clove garlic, minced
1 medium carrot, ribboned
1 medium yellow bell pepper, chopped
4 oz rice noodles
2 tbsp tamari
3 tbsp rice vinegar
2 tsp maple syrup
1/2 lime, juice of
1 tbsp water
1 tsp cornflour, (cornstarch)
1 red chilli, sliced
1/4 cup peanuts, chopped
coriander
black pepper
1/4 cup green peas, optional
Instructions
1Cook the noodles according to packaging instructions - they usually require around 5 minutes of soaking in warm water. However, ensure that they are al dente.
2Meanwhile, add the ginger, garlic, carrot ribbons and bell pepper to a non-stick frying pan and sauté for around 4-5 minutes, until fragrant and softened.
3Prepare the sauce by stirring together the tamari, rice vinegar, maple syrup, lime juice and water. Add around 1/2 of the sauce to the frying pan and stir for around 1-2 minutes.
4Add the noodles to the frying pan together with the rest of the sauce. Stir until well-combined and the noodles are evenly coated.
5Serve immediately with the red chilli, peanuts, coriander, black pepper and green peas.
View Full Recipe
Top Vegan Recipe Resources
🥑