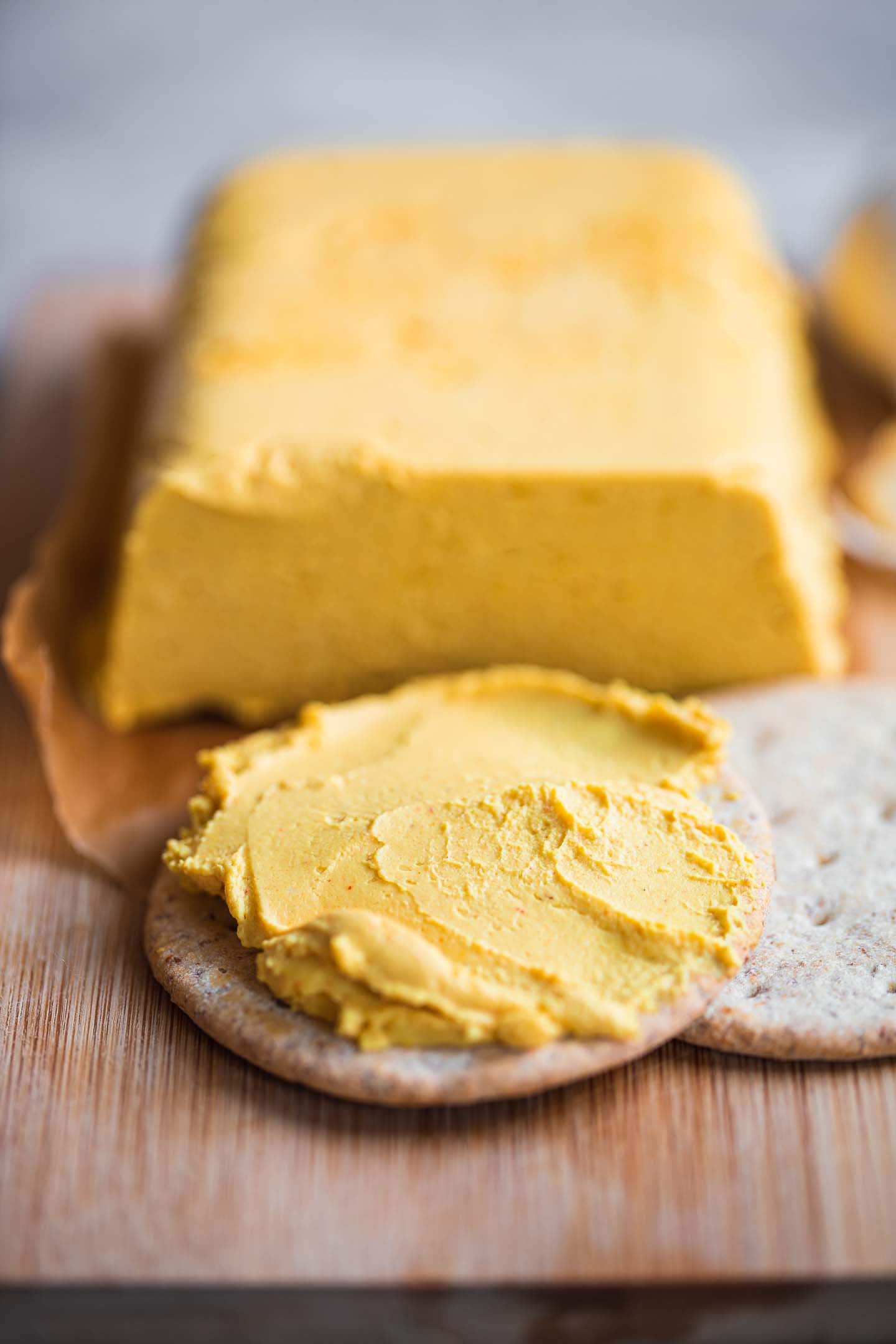 Easy Vegan Cashew Cheese (Sliceable And Speadable) Recipe
By Earth of Maria
Ingredients
1 ⅓ cups cashews, (see recipe notes)
¼ cup lemon juice
1 cup water, (+2 tbsp)
1 tsp smoked paprika
1 tsp cumin
1 tsp garlic powder
½ tsp onion powder
1/2 tsp turmeric
1 tsp salt
3 tbsp agar agar
Instructions
1Firstly, soften the cashews. If you are using a high speed blender like a Vitamix, you can simmer them in a saucepan for 15 minutes. Otherwise, I would recommend soaking them in cool water for 4-6 hours, but no more than 8.
2Drain and rinse the cashews and transfer them to a blender or food processor. Now add the smoked paprika, cumin, garlic powder, onion powder, nutritional yeast, salt, lemon juice and ⅓ cup water. Blend until very smooth.
3Add the rest of the water and the agar agar to a saucepan over a low-medium heat. Whisk until a thick gel-like consistency forms to activate the agar agar.
4Quickly transfer the activated agar agar to the blender and blend once again to combine.
5Pour the cheese into a lightly greased mould of your choice. Leave to set in the fridge for 6-8 hours before removing and serving.
View Full Recipe
Top Vegan Recipe Resources
🥑