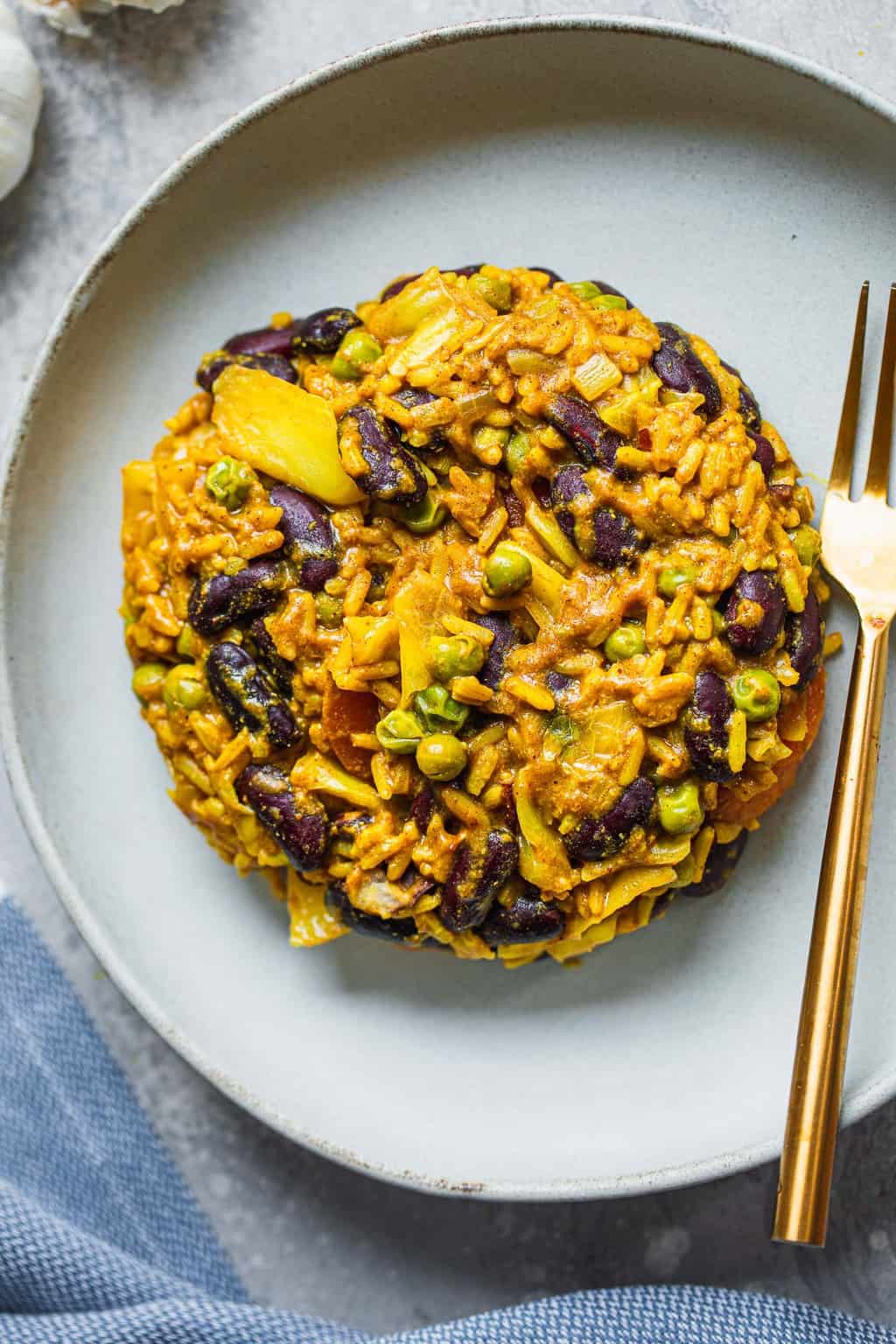 Curried Vegan Red Beans And Rice Recipe
By Earth of Maria
Ingredients
2 cloves garlic, minced
1 medium red onion, chopped
1 large carrot, chopped
1/2 cup cabbage, chopped
1 cup Basmati rice
2 cups plant based milk
2 cans red kidney beans, don't drain themn
1 cup water, or veggie broth
1 tsp cumin
1 tsp turmeric
1 tsp garlic granules
2 tbsp curry powder, or gluten-free vegan curry paste
3 tbsp tamari
1 tbsp tahini
1 cup green peas
Instructions
1Add the garlic, onion, and around 1/4 cup water to a non-stick saucepan. Sauté for 2-3 minutes, to soften.
2Add the carrot and cabbage, and sauté for around a minute.
3Add the rice, plant based milk, red kidney beans, cumin, turmeric, garlic granules and curry powder. Stir to combine, then pour in the water/veggie broth.
4Simmer, uncovered, for around 20 minutes, stirring frequently, until most of the liquid had been absorbed. Around 10 minutes into the cooking process, stir in the tamari, tahini and green peas.
5Serve immediately with garnishes of your choice.
View Full Recipe
Top Vegan Recipe Resources
🥑