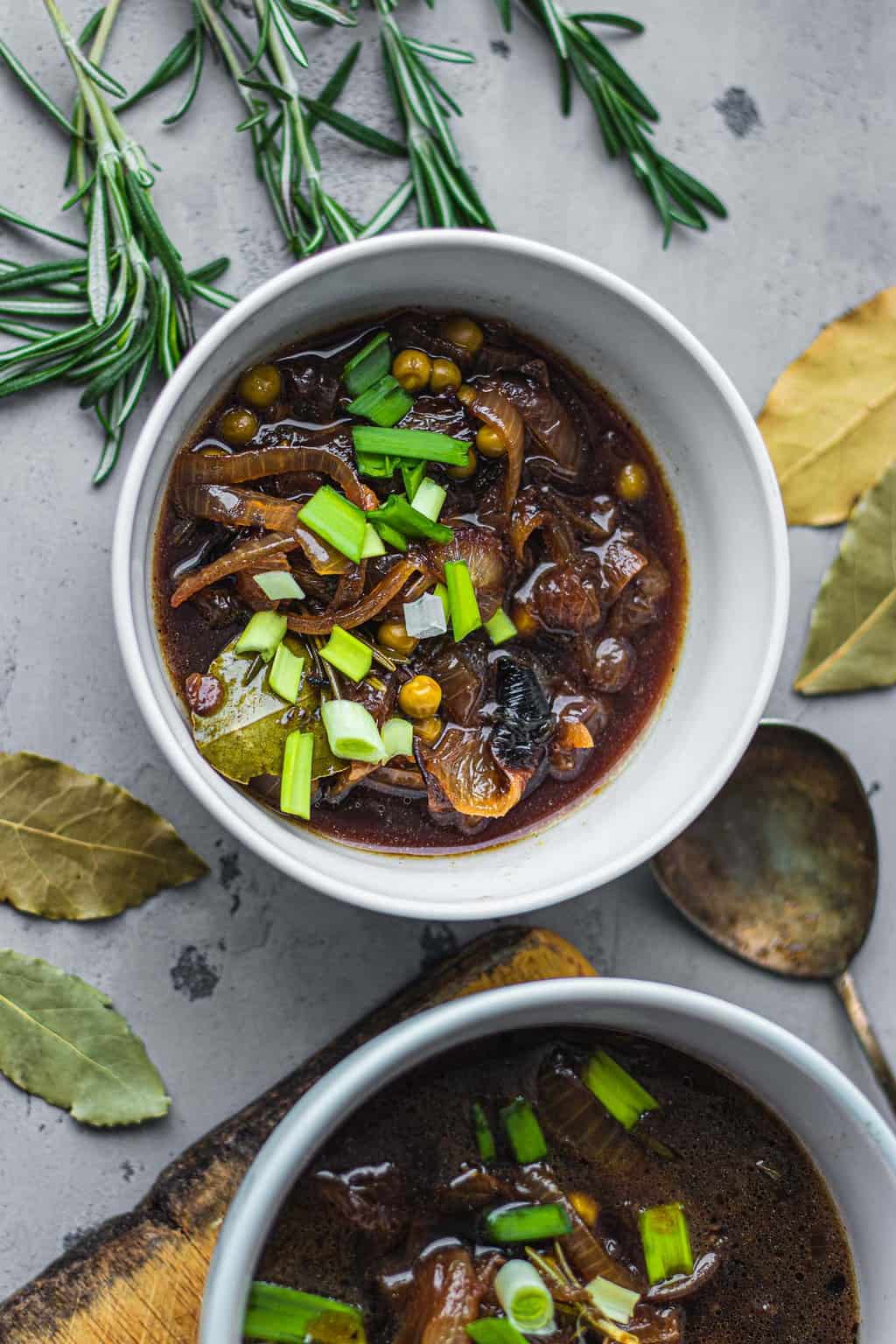 Vegan French Onion Soup Recipe
By Earth of Maria
Ingredients
4 cups white onion, finely chopped
2 cloves garlic, minced
2 1/4 cups vegetable stock
1/2 cup white wine, or balsamic vinegar
2 tbsp rice wine vinegar
2 tbsp tamari
2 tbsp rosemary leaves
2 bay leaves
Instructions
1Firstly, add the onion, garlic, onion granules and 1/4 cup vegetable stock to a non-stick saucepan. Cook over a medium heat, stirring frequently, for 40-45 minutes. This takes a while, but caramelises the onion and brings out the natural flavours.
2Add the white wine (or balsamic vinegar if you're using that), rice vine vinegar, tamari, rosemary and bay leaves. Stir for around 5 minutes.
3Pour in the vegetable broth together with the green peas. Season to taste with black pepper, and simmer for a further 15 minutes.
4Remove the bay leaves using a slotted spoon and serve with toppings of your choice.
View Full Recipe
Top Vegan Recipe Resources
🥑