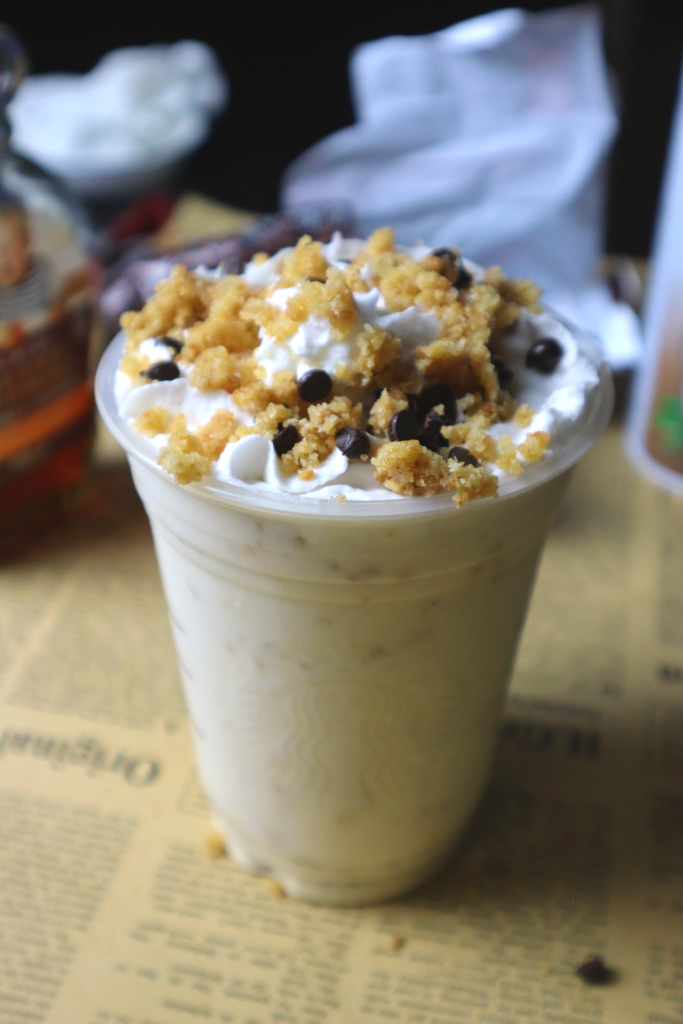 Cookie Dough Milkshake Recipe
By Peanut Palate
Ingredients
For the Cookie Dough
⅓ cup almond flour
2 tbsp vegan butter, melted Sub: refined coconut oil, not virgin or extra virgin.
2-3 tbsp xylitol Sub: another dry sweetener, such as coconut sugar, cane sugar, brown sugar.
¼ tsp vanilla extract
Pinch salt
2 tbsp mini dark chocolate chips Start with 2 tbsp, add more as desired.
For the Milkshake
7 coconut milk ice cubes Take a regular-sized rectangular ice cube tray, and fill the sections with canned coconut milk instead of water. Freeze it overnight and then use 7 of the cubes.
¾ cup oat milk Sub: cashew milk would be the best sub. You can also try another plant-based milk.
2-3 tbsp liquid sweetener agave, pure maple syrup, or another liquid sweetener. Start with 2 tbsp and add more as desired.
¾ tsp vanilla extract
Instructions
1For the cookie dough, mix together all cookie dough ingredients in a bowl (except the chocolate chips). Once a dough forms, add in the chocolate chips. Freeze this for 3-4 hours, until it is hard to the touch.
2Once the cookie dough is ready, then blend all milkshake ingredients together until smooth.
3Remove the cookie dough from the freezer. It should be more hardened than it was at room temperature.
4Add the cookie dough into the blender and pulse it for just a second (do not fully blend, it will disappear into the frappuccino completely). You can reserve a bit to use as topping.
5Pour this into a cup. Serve with vegan whipped cream and more cookie dough on top! Drink it right away or the cookie dough will get soggy.
View Full Recipe
Top Vegan Recipe Resources
🥑